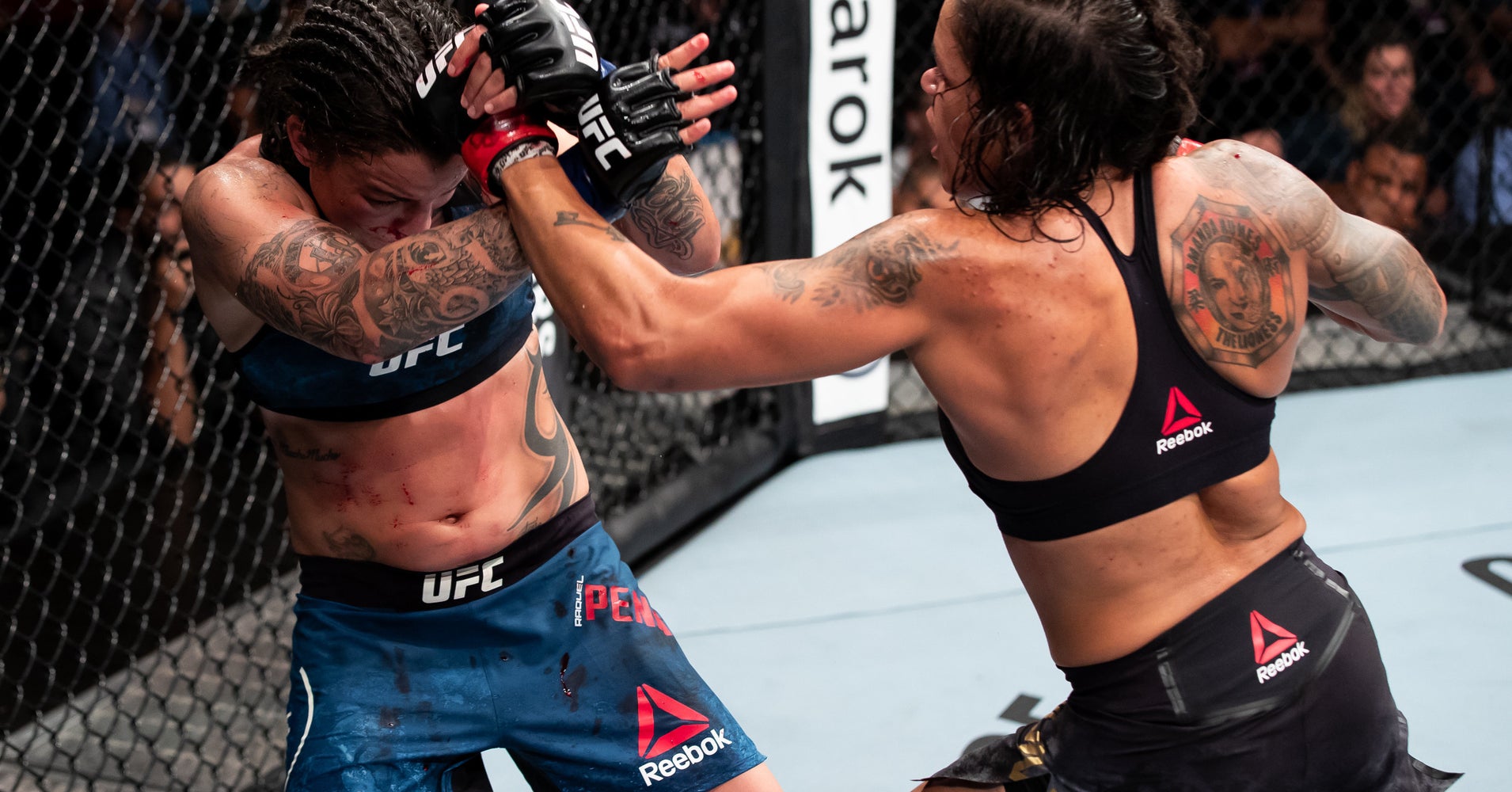 UFC champion Amanda Nunes blasted her bloodied opponent's handlers for telling their fighter to continue, even after she said she was done.
A badly beaten Raquel Pennington can be hard telling handlers in her corner "I'm done" and "I want to be done" after the fourth round of her bantamweight bout against Nunes in Rio de Janeiro on Saturday night. But the handlers appear to disregard her plea to throw in the towel. "No, no, no," a coach can be heard saying. Then Pennington is told, "We'll recover later."
Pennington answered the bell for the fifth round, absorbing a flurry of punches before the referee stopped the match.
 Check out the highlights beginning at 1:20 into the clip.
"If she didn't have the right conditioning to fight, then the coach should have thrown in the towel for sure," a triumphant Nunes said, per MMA Junkie. "I think my coach wouldn't let me go through that. It's sad. Everyone must be saying a lot of bad things about him on social media, but I really think she needs to surround herself with people who want the best for her so she can really evolve for her next fights. Unfortunately, tonight (the cornerman) failed."
The decision sparked online debate, but Pennington's fiancee, Tecia Torres, defended the move in an Instagram post.
"Both us and our coaches agree with the decision made to go into the 5th round," Torres wrote. "We know Raquel more than anyone else and know if we let her give up on herself going into the last round she would have always regretted it. She fought with heart and grit until the end."
UFC President Dana White did not immediately respond to a HuffPost request for comment.