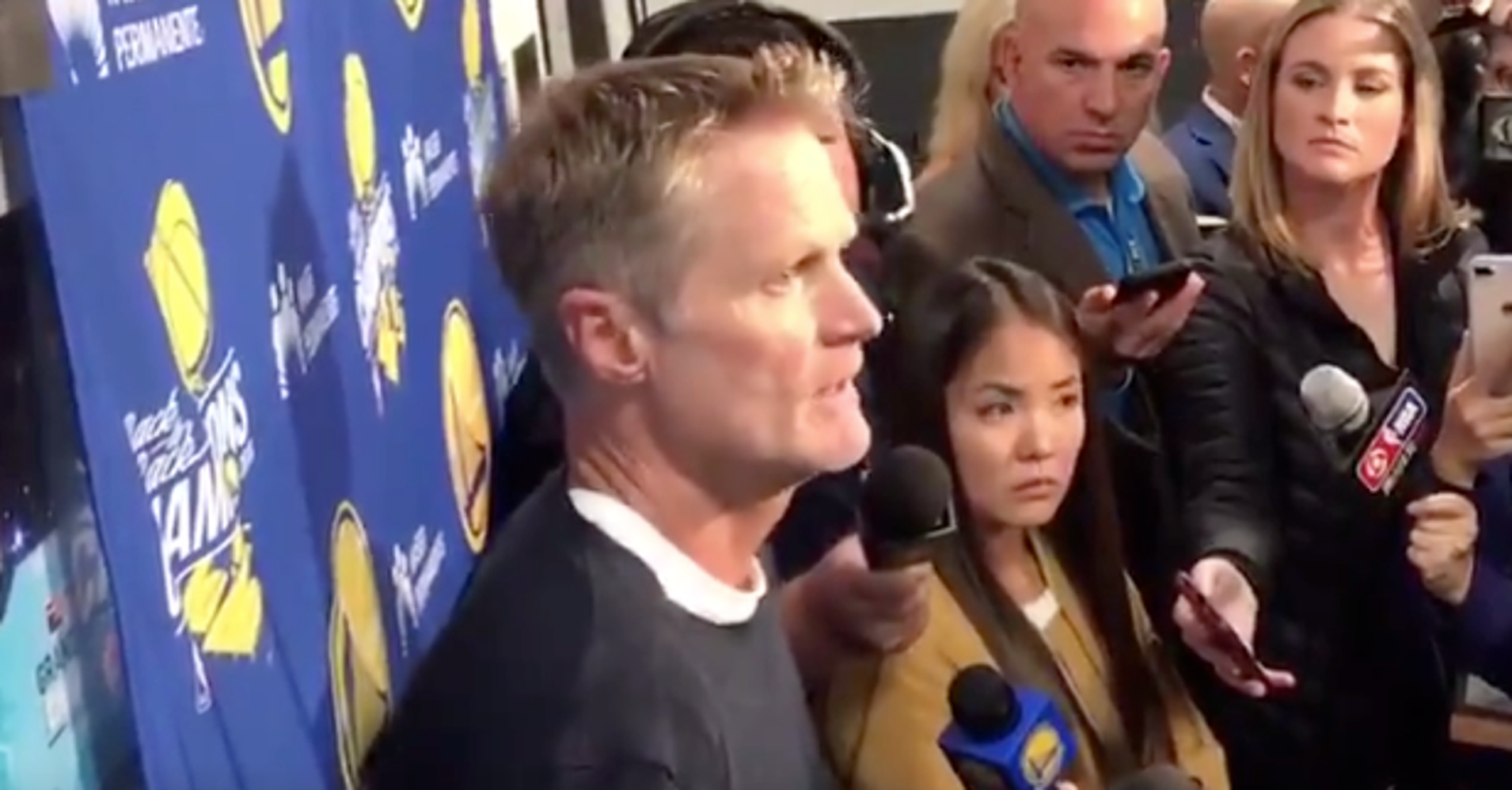 Golden State Warriors coach Steve Kerr has been one of the sports world's go-to guys for speaking out on the issues.
He told reporters before Sunday's Warriors-Nets game in Brooklyn that more athletes and coaches are voicing their opinions "because the times call for it. It's easy to feel how broken we are right now as a country and everybody can have influence, not just our political leaders." 
He urged voters to do the talking in the Nov. 6 midterm elections ― as he would on gun control specifically. "Nobody in this country should have a semiautomatic weapon of war," he said, as shown in the clip above. "I'm going to vote for every candidate that's willing to stand up to the NRA and say you know what, this is insane. We're murdering each other every day. We have to get rid of bump stocks. We have to get rid of high-capacity magazines. … Other countries don't go through this."
Kerr, whose father was murdered by gunmen in 1984, said earlier in his news conference that shootings in schools, churches, synagogues and movie theaters no longer surprise us. "We need our leaders to step up, unite the country with the appropriate words, the appropriate actions, and we're not getting that right now," he said, per the New York Post.
http://platform.twitter.com/widgets.js