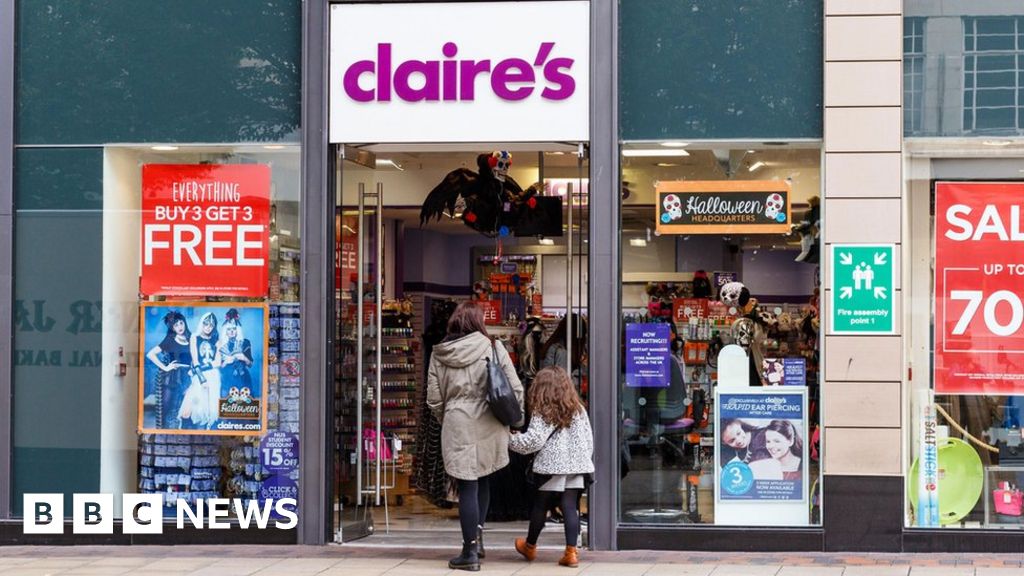 Accessories chain Claire's is reported to be considering closing some of its UK stores.
The Press Association said the High Street chain was talking to restructuring firms about "a number of options".
The chain has more than 370 stores in the UK, according to its most recent accounts.
A spokeswoman for Claire's said closing underperforming stores was "part of normal business practice".
According to the Press Association, one rescue plan being considered is a company voluntary arrangement (CVA) where some stores are closed and rents are reduced on remaining stores.
The chain – which offers ear piercing as well as cheap jewellery – is aimed at teenagers and tweens – 8 to 12-year-olds.
Claire's is the latest retailer to be hit by the tough High Street conditions, which have also sparked the collapse of Maplin and Toys R Us. House of Fraser fell into administration before being bought by Sports Direct, while stores such as Debenhams, New Look and Homebase have had to close dozens of outlets in an attempt to remain profitable.
The news comes days after Claire's US parent company emerged from bankruptcy protection.
The bankruptcy protection procedure in the US – known as Chapter 11 – is aimed at giving companies time to restructure their finances.
Group chief executive Ron Marshall said the firm was now "a healthier, more profitable company".