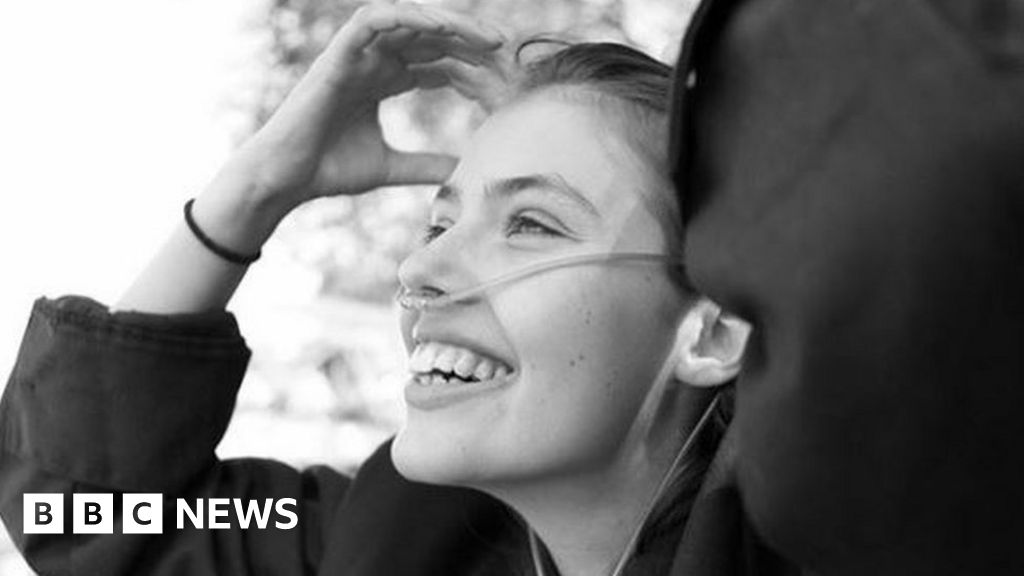 A young US woman with cystic fibrosis who made a name for herself through writing, speaking and social media has died after receiving a lung transplant.
Claire Wineland, 21, became renowned for her posts about illness and mortality on social media.
Ms Wineland underwent a successful double lung transplant on 26 August, but suffered a stroke shortly afterwards.
Her foundation said she had died peacefully, surrounded by family.
In a post on its Facebook page, the Claire's Place Foundation said: "Our inspirational founder passed away. She was not in any pain and the medical staff said it was the most peaceful passing they had ever witnessed."
Ms Wineland rose to fame through her use of social media and speeches to convey a positive yet realistic message around issues such as her illness and her mortality.
At a 2017 TEDx talk, Ms Wineland spoke about the importance of self-worth when living with a life-shortening illness.
"Life isn't just about being happy… It's about what you're making of your life and whether you can find a deep pride in who you are and what you've given," she said.
Ms Wineland was a supporter of radical Senator Bernie Sanders and she once fled hospital to attend one of his rallies.
The 2016 Democratic presidential candidate paid tribute to her in a post on Twitter.
In her last post on social media before her transplant, Ms Wineland spoke about the importance of organ donation for those with cystic fibrosis.
The Claire's Place Foundation said her organs were being made available for transplant.
"Her right kidney was transplanted to a 44-year-old woman in San Diego, and her left kidney was transplanted to a 55-year-old male in Northern California," her mother Melissa Yeager told CNN.
Cystic fibrosis is a genetic lung disease with no cure. The progressive disease creates too much mucus, trapping infections in the body and blocking the airways in the lungs.
The US-based Cystic Fibrosis Foundation says more than 70,000 people live with the condition worldwide with a median average age of 40.
You may also be interested in: