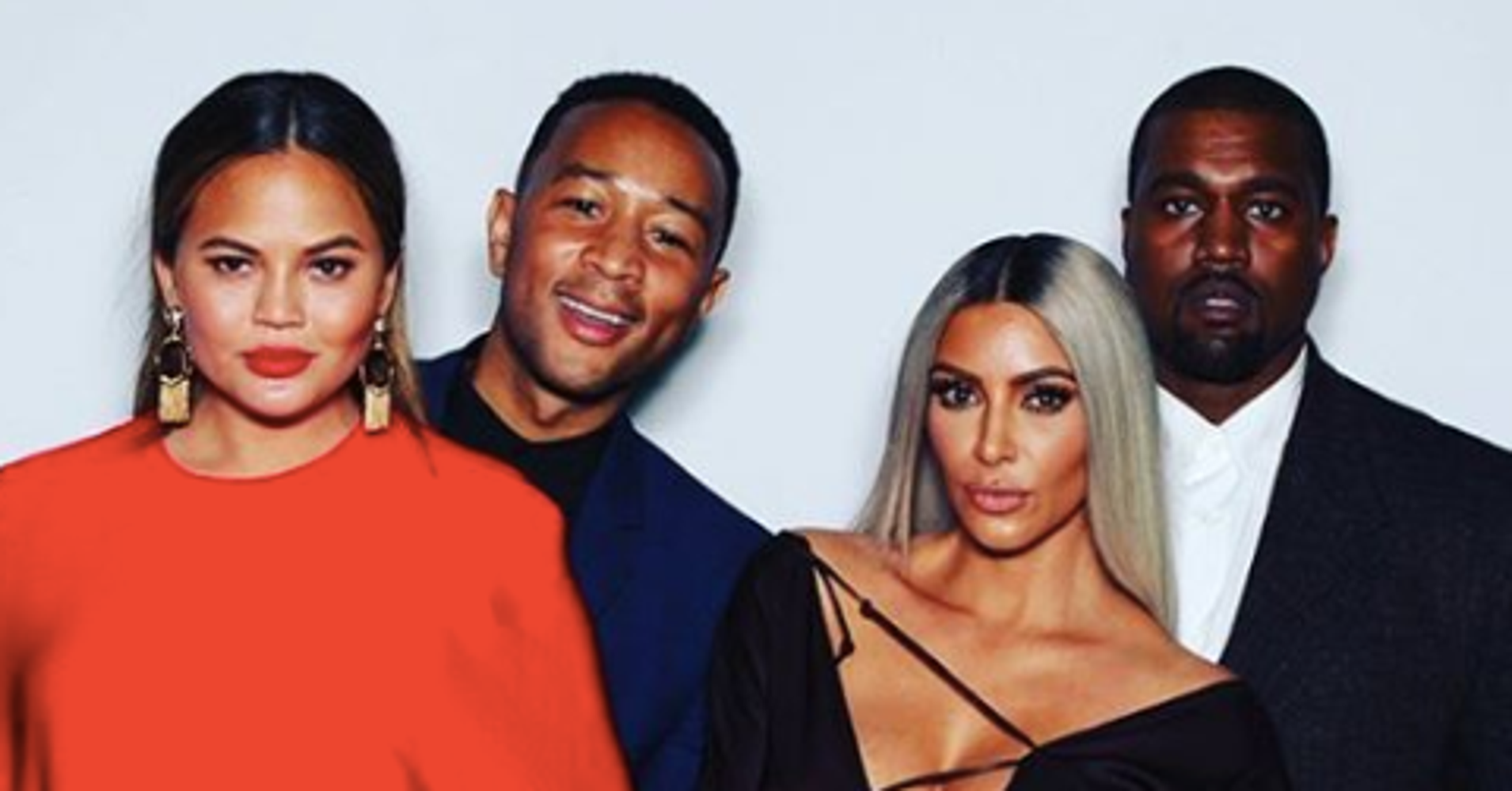 Before West declared his love for Trump in the White House, the "I Love It" rapper was heaping praises upon the president on Twitter, sending shockwaves through social media and his social circle. 
"You can't just believe you're the right one all the time. That's what makes us horrible," Teigen said of their political differences in a new Vogue interview. "Trust me: My views are super liberal, and I'm like, How could anyone not think this way? But people are also entitled to their opinion."
The supermodel's husband, John Legend, who's been a close friend to West for years, reached out to urge him to "reconsider aligning yourself" with the president soon after the Yeezy designer posted a series of pro-Trump tweets back in April. 
"So many people who love you feel so betrayed right now because they know the harm that Trump's policies cause, especially to people of color," Legend texted West. "Don't let this be part of your legacy. You're the greatest artist of our generation."
West promptly posted their conversation on his Twitter account, making their private disagreement very much public. 
The couples quickly reconciled ― Teigen even tweeted Kardashian to ask if their dinner date was still on and Kim said yes. They celebrated at a baby shower for Teigen and Legend's second child shortly after. 
"The thing with Kanye is that his opinions have always been super strong," Teigen told Vogue. "He's never been the guy to push them on you, but he will say what he wants to say. Same with John. That's why I loved that they were able to have this civil discourse. Kanye learned a lot in the months after that. John did, too."
While Teigen has smoothed the waters with West and company since their political clash earlier this year ― no word on how she feels about his most recent antics ― she's still blocked by Trump on Twitter, which she says "can create anxiety."
"Do I get in the bunker or not?" Teigen joked to Vogue about not seeing his tweets as soon as other people do. 
"I still don't know why I'm not blocked," Legend added. "I have said as many bad things about him as she has. Maybe it's because I'm a man; I have no idea."
And while she takes some pride in Trump openly disliking her, Teigen is admittedly invested in what other people have to say, despite her sometimes blasé attitude on social media. 
"I genuinely do care," she said. "I think it's funny when people are like, 'I love how you just don't give a fuck.' I'm like, 'Oh my God. I give so many fucks.' I want to be liked."