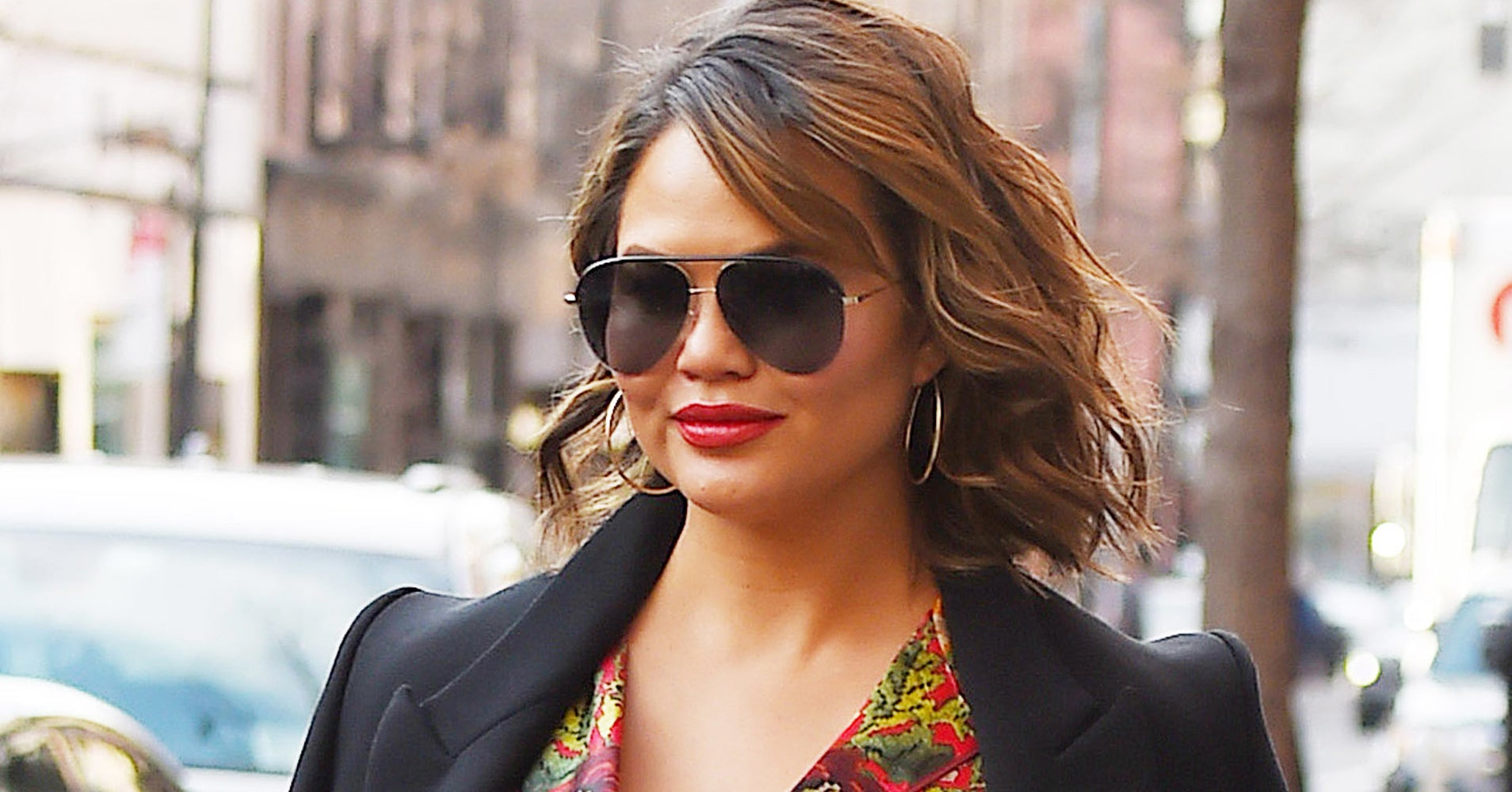 Chrissy Teigen is ready for baby No. 2!
The "Cravings" cookbook author is currently expecting her second child with husband, John Legend, nearly two years after giving birth to daughter, Luna.
And, though Teigen said that "this time around is going to be so easy," she did admit during a recent sit-down interview with AOL Entertainment that there is one thing that's going to be "tough" for her to balance when she first brings her first son home.
"I worry that Luna won't be getting enough attention with the new baby, so I'm going to overcompensate and maybe give Luna too much attention and not give the boy enough," Teigen told us. "So, for me that balance is going to be really tough."
Further down the road, the former Sports Illustrated Swimsuit model also wants to make sure that her two kids get a long, too ― especially considering that Luna seems to get along better with children that are older than her.
"My biggest worry is the attention thing, and of course you want them to get along, but you just never know," she said with a laugh. "It's going to go up and down and back and forth, so I have no idea."
Teigen also told us that in preparation for baby Luna, she and Legend used to watch YouTube videos to help them practice things like swaddling. Though she said that they are way past that stage ("I can do it one-handed now!" she jokingly bragged), there are still things that she struggles with as she continues to navigate motherhood in the public eye.
"Sometimes social media doesn't show every little thing that you're doing," Teigen explained of feedback she gets online. "I will walk on the sidewalk from the car to inside the hotel and she's maybe not wearing a coat, because anyone with a two-year-old knows what it's like with a two-year-old sometimes. Then you'll see the pictures and it looks like we're just taking a stroll without a coat, and then I'm a mom that didn't put a coat on her. People need to cut us some slack, because some people want to imagine the worst a lot of the time. Sometimes we're just like everybody else."
Read our full conversation with Pampers Pure Creative Consultant Chrissy Teigen here.