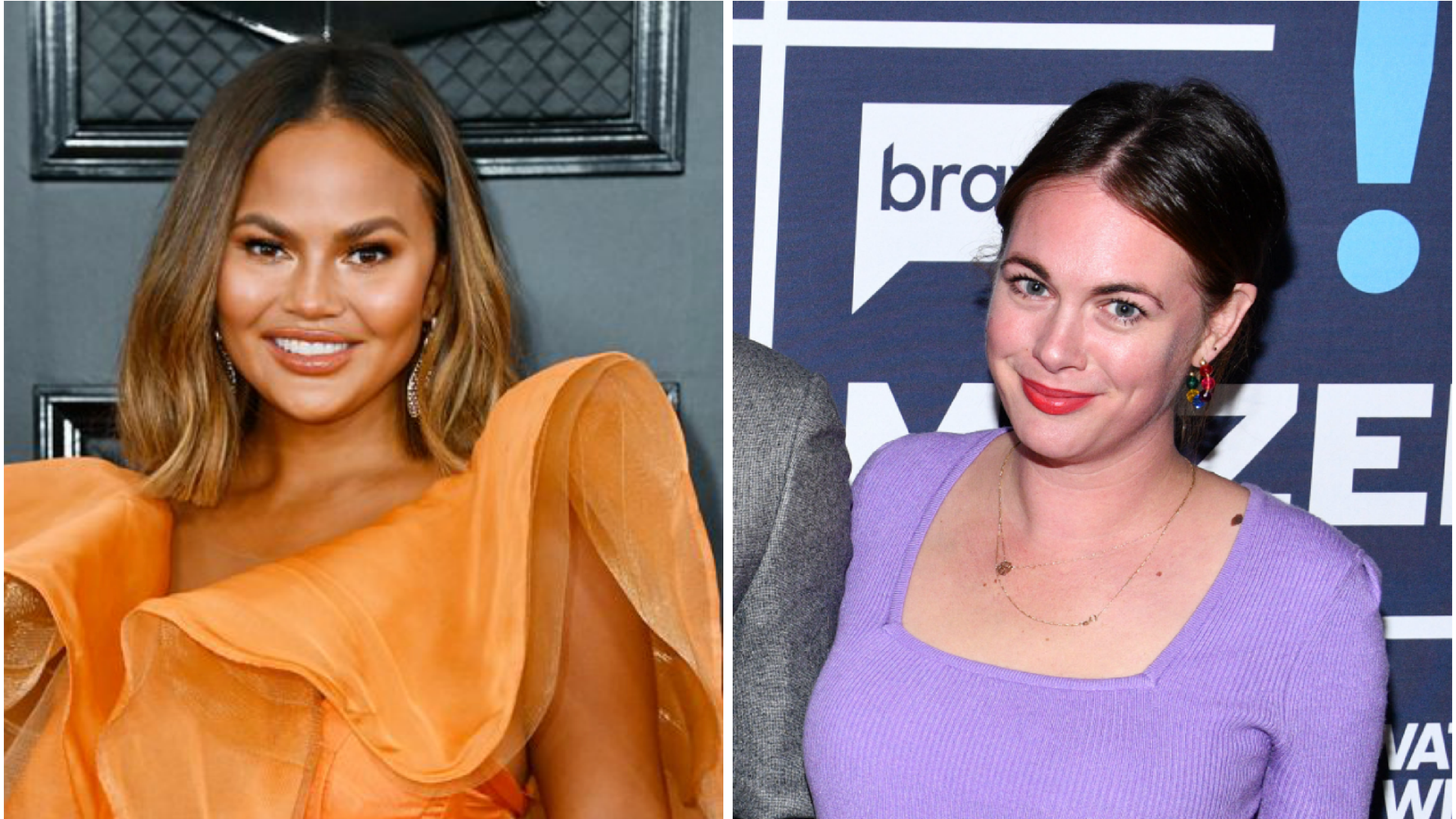 Chrissy Teigen has weighed in on The New York Times putting Alison Roman's food column on pause after the controversy over problematic comments by the write that targeted Teigen and lifestyle expert Marie Kondo.
After a Tweeter post by Teigen in which she lauded Roman's shallot pasta recipe, the "Cravings" author was asked if the beef between her and Roman had been "squashed."
Teigen responded that she hoped the pair could "laugh about it one day but I'm not happy with the NYT leave so she def can't laugh about it yet. It just sucks in every way." 
In other tweets, Teigen said that she doesn't "like (the Times' action) one bit," and is doing what she can "(off Twitter) to make that known." She added that she "very publicly forgave" Roman and am still "getting very much blamed for her leave."
Roman called out Teigen and Kondo for how they have capitalized on their fame.
Like the idea that when Marie Kondo decided to capitalize on her fame and make stuff that you can buy, that is completely antithetical to everything she's ever taught you," Roman told the magazine. "I'm like, damn, bitch, you fucking just sold out immediately! Someone's like, 'You should make stuff?' and she's like, 'Okay, slap my name on it, I don't give a shit!'"
On Teigen, Roman said that she thought the model's personal brand is "so crazy to me."
"She had a successful cookbook. And then it was like: Boom, line at Target. Boom, now she has an Instagram page that has over a million followers where it's just, like, people running a content farm for her," said the "Nothing Fancy" author.
Roman later apologized to Teigen in a tweet and then in a statement, saying: "The fact that it didn't occur to me that I had singled out two Asian women is one hundred percent a function of my privilege. I know that our culture frequently goes after women, especially women of color, and I'm ashamed to have contributed to that." 
In response, Teigen wrote a tweet thread where she thanked Roman for apologizing and insisted that she just wanted the whole ordeal to "be over."
Calling all HuffPost superfans!
Sign up for membership to become a founding member and help shape HuffPost's next chapter
http://platform.twitter.com/widgets.js