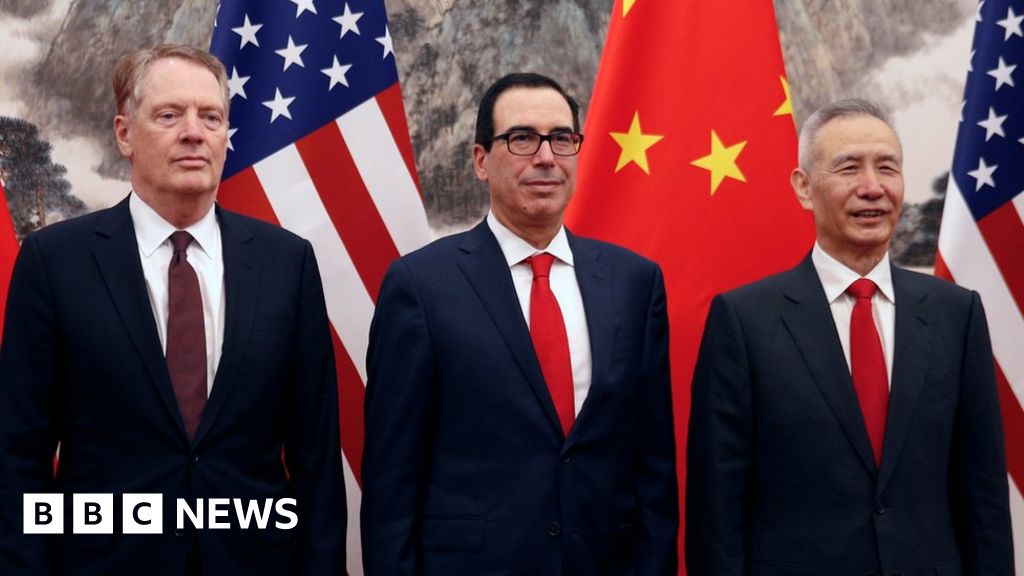 Beijing has said it will respond in kind if President Trump imposes higher tariffs on Chinese goods on Friday.
The Chinese Commerce Ministry said that if the US tariff measures are implemented, it would take "necessary countermeasures".
The warning comes as US and Chinese officials prepare to meet over the next two days.
On Wednesday President Trump tweeted that Vice Premier Liu He "is now coming to the U.S. to make a deal. We'll see."
On Sunday Mr Trump said on Twitter the US would more than double tariffs on $200bn (£152bn) of Chinese goods on Friday and could introduce fresh tariffs.
Later, US trade representative Robert Lighthizer earlier this week accused China of backtracking on commitments in trade talks.
China's trade surplus with the US has remained unchanged despite the escalating trade war.
However, on Wednesday China reported a 2.7% fall in exports.
The war of words has continued even as the two sides prepared for further negotiations.
The Chinese Commerce Minstry said in its statement: "The escalation of trade friction is not in the interests of the people of the two countries and the people of the world.
"The Chinese side deeply regrets that if the US tariff measures are implemented, China will have to take necessary countermeasures."