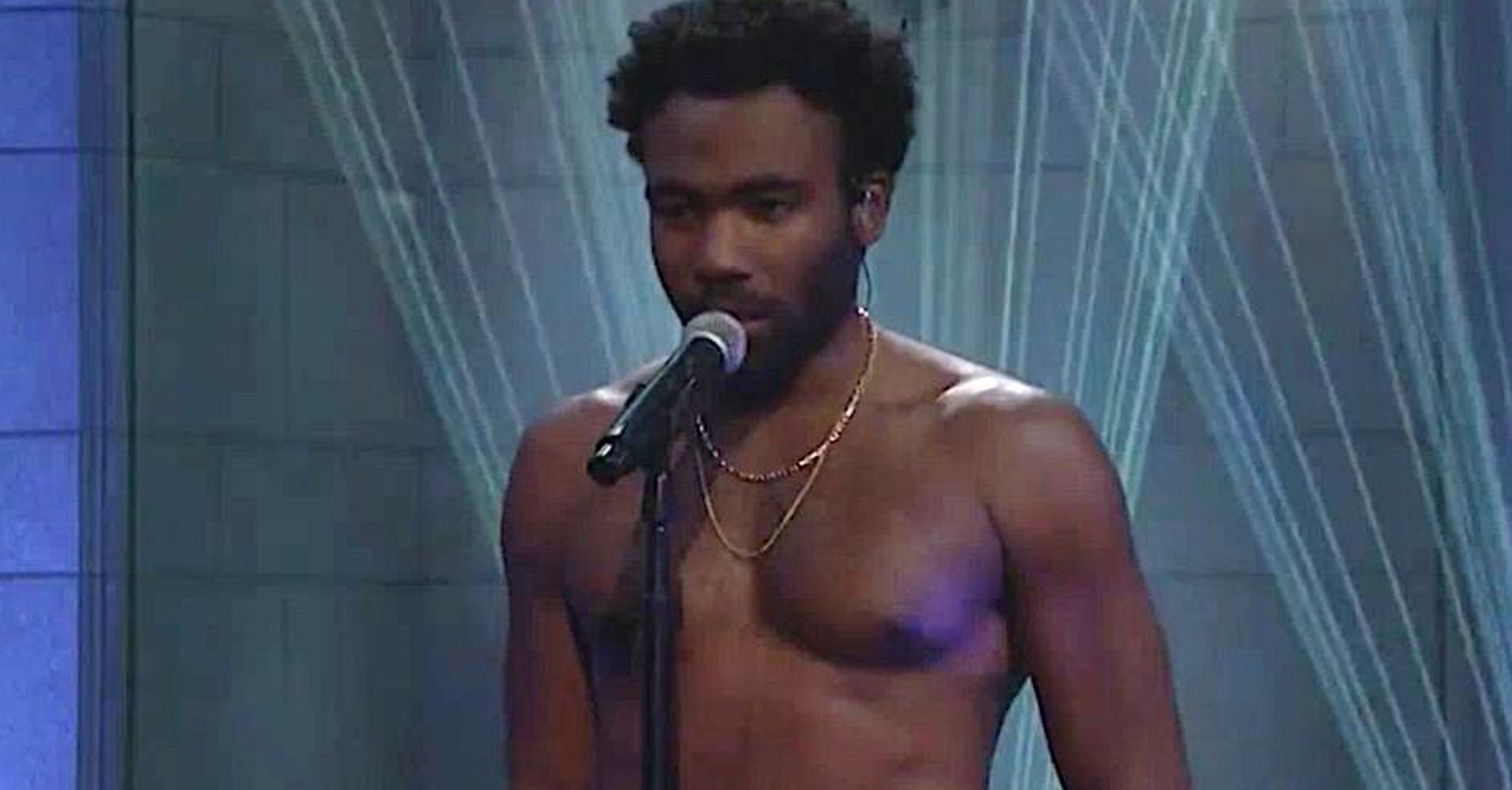 It's the first new music Glover has released as Childish Gamibino since his Grammy-nominated album "Awaken, My Love!" in 2016.
He was introduced by "Black Panther" and "Get Out" star Daniel Kaluuya for "This is America."
"This is America," the shirtless Glover sang highlighted by lazer beams as children in school uniforms danced. "Don't catch you slippin' now. Look at how I'm livin' now. Police be trippin' now."
A number of elements in the performance echoed those in the official video for "This Is America" — which dropped on YouTube shortly before the "SNL" performance. Check it out here, but be warned: It involves two violent, disturbing scenes.
He debuted another new track titled "Saturday" for the first set of "SNL" and was introduced then by Zoe Kravitz. 
Glover is expected to release a new album later this year, and appear this fall with Rae Sremmurd and Vince Staples. He has said the next Childish Gambino album he releases will be his last.