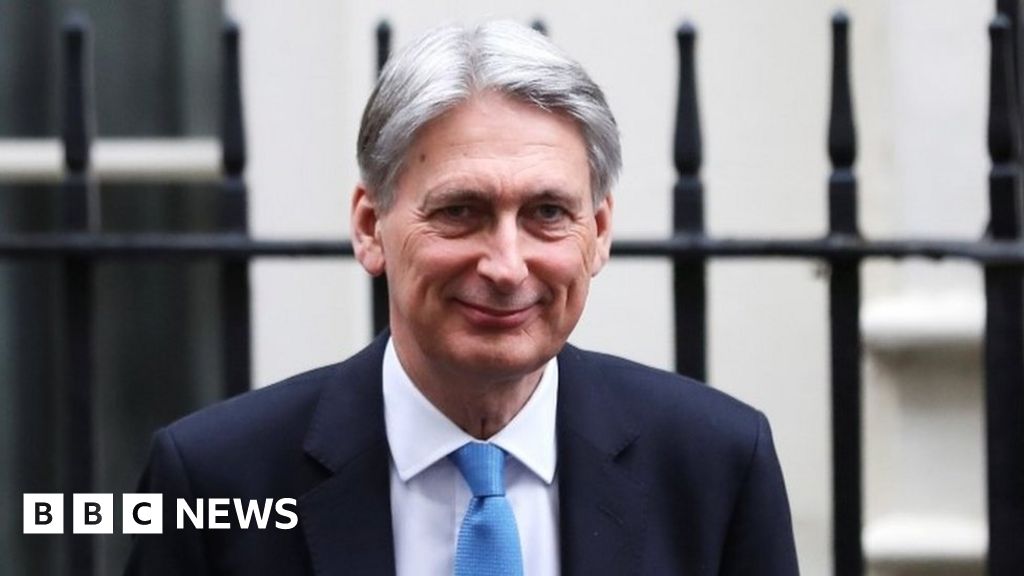 The UK economy is in better shape than expected, Chancellor Philip Hammond is set to say in his Spring Statement.
But he will resist calls from Labour and some Tories to use the extra cash from tax receipts to ease the spending squeeze they say is pushing the public sector to breaking point.
Mr Hammond will argue that the UK's national debt is still far too high.
But the BBC understands the government has been discussing how to direct more money to the NHS in future.
Senior government figures have told the BBC's political editor Laura Kuenssberg that cabinet ministers have been discussing ways to funnel more money to the NHS in England, including potential future tax rises or a specific tax for health.
While No 10 has publicly maintained the service has what it needs, one senior minister told Kuenssberg "we all accept" more cash is needed, while another said "it's hard to see" how current funding levels could remain.
A Department of Health spokesman said: "The NHS was given top priority in the recent budget with an extra £2.8bn allocated over the next two years."
In a break with recent tradition, the chancellor will not be using the spring statement as a "mini-Budget".
The Treasury says there will be no policy announcements or tax and spending measures – they will be held back to the Budget in the autumn – and no photocall outside 11 Downing Street with the chancellor's red box.
Instead, Mr Hammond will unveil the latest economic forecasts from the Office for Budget Responsibility in a brief 15-minute statement to MPs at 12:30 GMT.
He is set to unveil consultations on a single-use plastics tax and a possible tax on the profits of digital giants like Facebook and Google.
He is expected to reveal that tax receipts are covering day-to-day government spending for the first time since the 2008 financial crisis.
Borrowing is expected to be up to £10bn lower than expected last year, as a result of better-than-expected tax revenues.
Growth also looks set to be slightly higher than forecast last year – but public debt as a percentage of national income remains well above 80%.
"There is light at the end of the tunnel, because what we're about to see is debt starting to fall, after it's been growing for 17 continuous years. That's a very important moment for us," Mr Hammond told the BBC's Andrew Marr Show on Sunday.
"But we are still in the tunnel at the moment. We have to get debt down."
'Financial crisis'
Labour's shadow chancellor John McDonnell said: "Today the chancellor has a choice. He can choose to act and end the misery faced by many, or he can do nothing and continue to favour a privileged few.
"Our public services are at breaking point and many of our local councils are near bankruptcy.
"He needs to listen to the calls from across the political spectrum, including the Tory council leader in his own constituency – to end the financial crisis in our public sector."
He said Mr Hammond "must use today to act and end austerity" and warned him against filling his statement with "boastful self-praise and not a recognition of the devastation faced by many in our country".
Mr Hammond is also facing calls from his own side to call a halt to the public spending squeeze.
Conservative MP and former minister Gary Streeter said the government could afford to be "more generous" to well-organised councils as their funding has been "cut to the bone".
Tory Brexiteer John Redwood has also argued that the chancellor can afford to borrow to invest in schools, defence and the NHS, and "start to think about how we spend that Brexit bonus that comes as soon as we stop sending so much money to the EU as contributions".