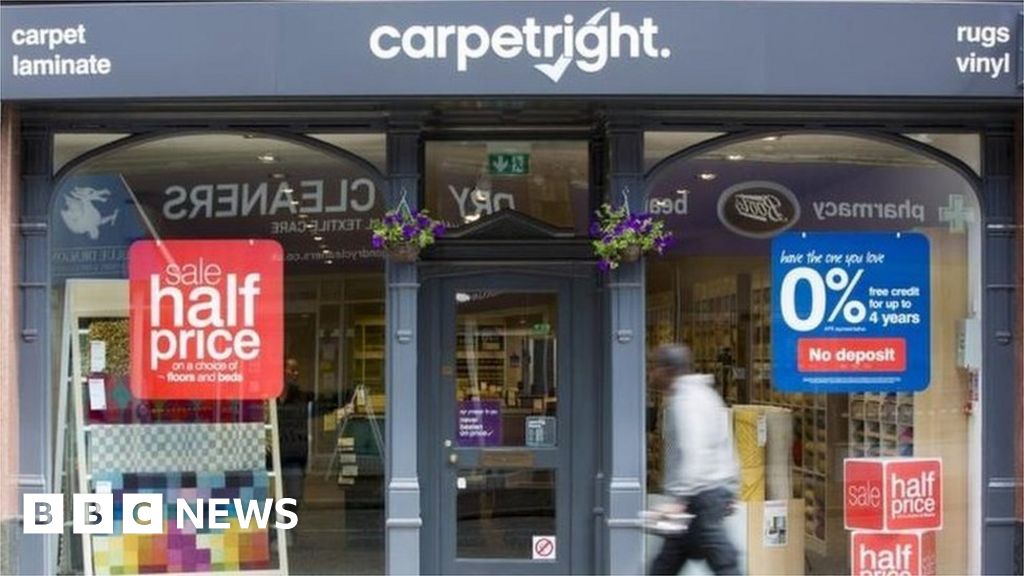 Struggling floor covering chain Carpetright has warned it expects to make losses this year of between £7m-£9m, compared with a profit of £14.4m last year.
It gave the warning on the day it asked shareholders to back a rescue plan, which includes closing 81 stores.
Investors backed the plan, a Company Voluntary Arrangement (CVA), which was struck with creditors last week.
The CVA will allow it to close some stores and lower rents on others.
It could also see 300 jobs lost throughout the chain.
Carpetright is also asking shareholders to buy £60m in new shares through a rights issue.
The retailer said that there had been "inevitable disruption to trade" because of the publicity around its restructuring activities, and this, along with continued weak consumer confidence had depressed sales.
However, it added there were signs of better trading in its refurbished stores and that this was giving it the confidence to carry on with the store improvement programme.
Chief executive Wilf Walsh said: "The CVA proposal will enable us to take the tough but necessary actions needed to restore our profitability.
"Having now received approval from both shareholders and creditors, we will press ahead with our plans for the proposed equity financing to recapitalise the business and enable Carpetright to address the competitive threat from a position of strength."