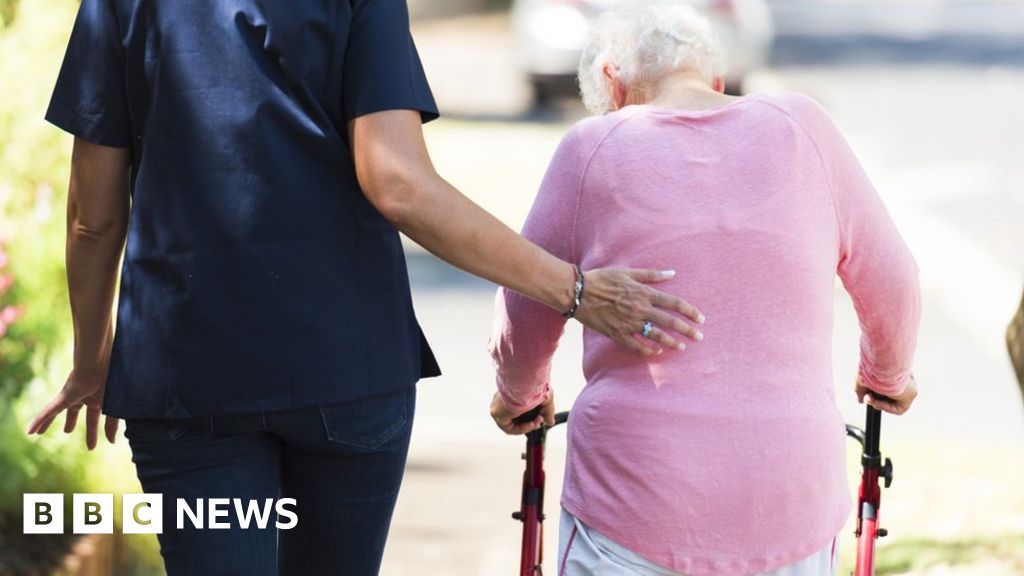 Care homes operator Sunrise Senior Living will pay more than £2m in compensation to residents after charging them thousands of pounds in compulsory "up-front fees".
The Competition and Markets Authority (CMA) secured the deal for most people who had paid since 1 October 2015.
People who have left or leave within two years of moving into one of the company's homes are eligible.
If the resident dies in this timescale, their family will receive the money.
The average individual payout will be about £3,000 on average.
The move comes as part of the CMA's continuing investigation into how some care homes charge for their services.
Last November, the watchdog found that as well as charging the "up-front fees", some care homes were also billing families for weeks after their relatives had died.
It also highlighted how those paying for themselves were paying much higher charges than council-funded residents.
The average weekly charge for self-funders was £846 – 40% more than local authority rates.
'Good outcome'
In the Sunrise case, the CMA was concerned that the care home group's description of its "up-front fees" and how it would be used was unclear.
Moreover, prospective residents were having to pay out before they had secured a place at the home.
The CMA also raised concerns that the fee was non-refundable once someone had lived in the home for more than 30 days.
George Lusty, the CMA's senior director for consumer protection, told BBC Radio 4's Today programme: "We think this is a really good outcome.
"It's a time of particular vulnerability for anyone who's looking around for a place in a care home and we are particularly concerned that residents get clear information that allows them to make a good choice about the right place for them at a difficult time."
He added: "We hope that this news will act as a spur to others to make sure they are doing the right thing by residents."
Mr Lusty confirmed that the CMA was looking into other similar cases at the moment.