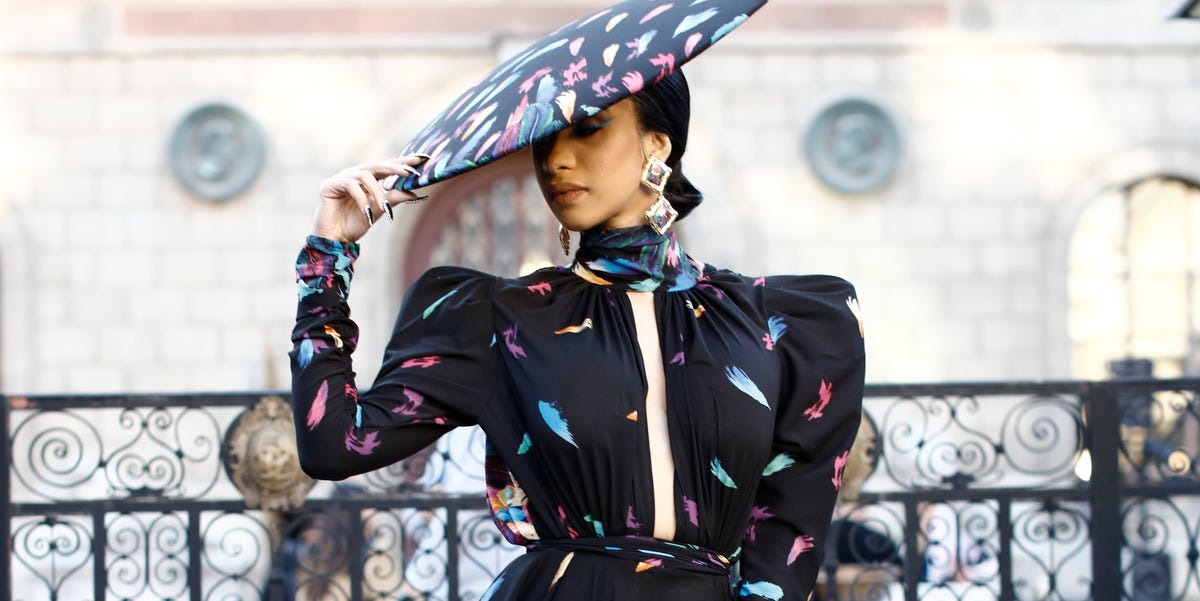 Cardi B has moved from Milan to Paris Fashion Week and is dressing to get street style attention unabashedly. Cardi shared a photograph of herself in a Michael Costello dress and matching hat that's adorned with peacock feathers. Literal peacocking, but where else would you do it but fashion week?
Advertisement – Continue Reading Below
Just look at the way Cardi is posing:
Cardi was previously at Milan Fashion Week, arriving shortly after Nicki Minaj got there, post their Harper's Bazaar ICONS fight drama. She wore a full-on leopard and cheetah-print outfit at her last show, Dolce & Gabbana.