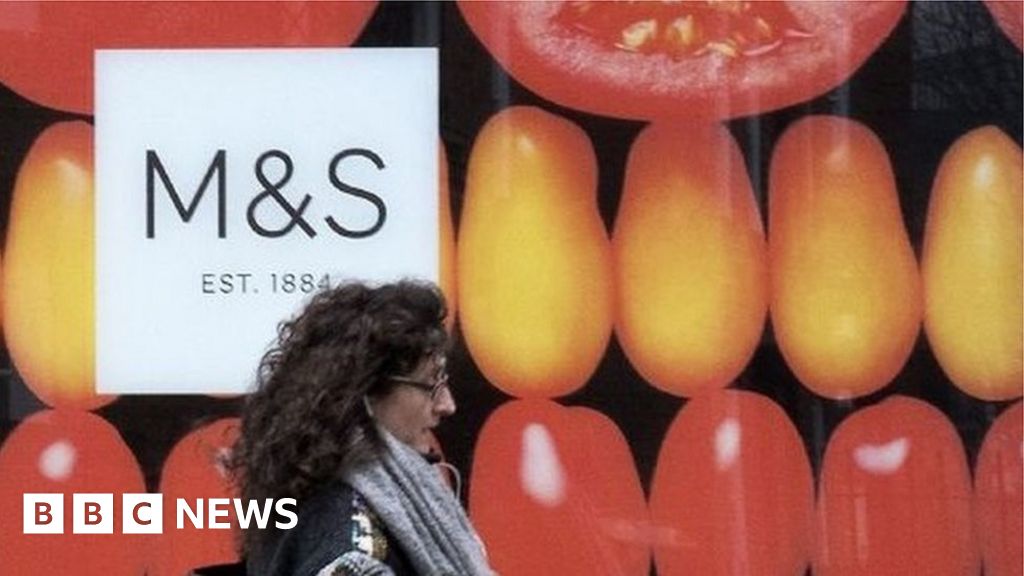 Marks & Spencer is having a problem accepting card payments in around a quarter of its stores.
Some stores are currently unable to take credit or debit card payments, while others had limited tills available to take card payments, a spokesperson for the chain said.
They blamed "technical difficulties with our tills" for the problem.
The spokesperson said the issue started this morning and it was working to resolve it "as quickly as possible".
"[We] thank customers for their patience," they added.
The chain has 1,035 stores in the UK.
Shoppers have complained on Twitter about the issue.
Chris Ince experienced problems paying in the Sheffield city centre branch, where he said only one till was able to process cards.
He said a staff member had cheered-up customers by handing out chocolate biscuits.
David Iwanow experienced similar problems at the West One shopping centre in London, where he said card payment systems were down on 95% of the automated tills.