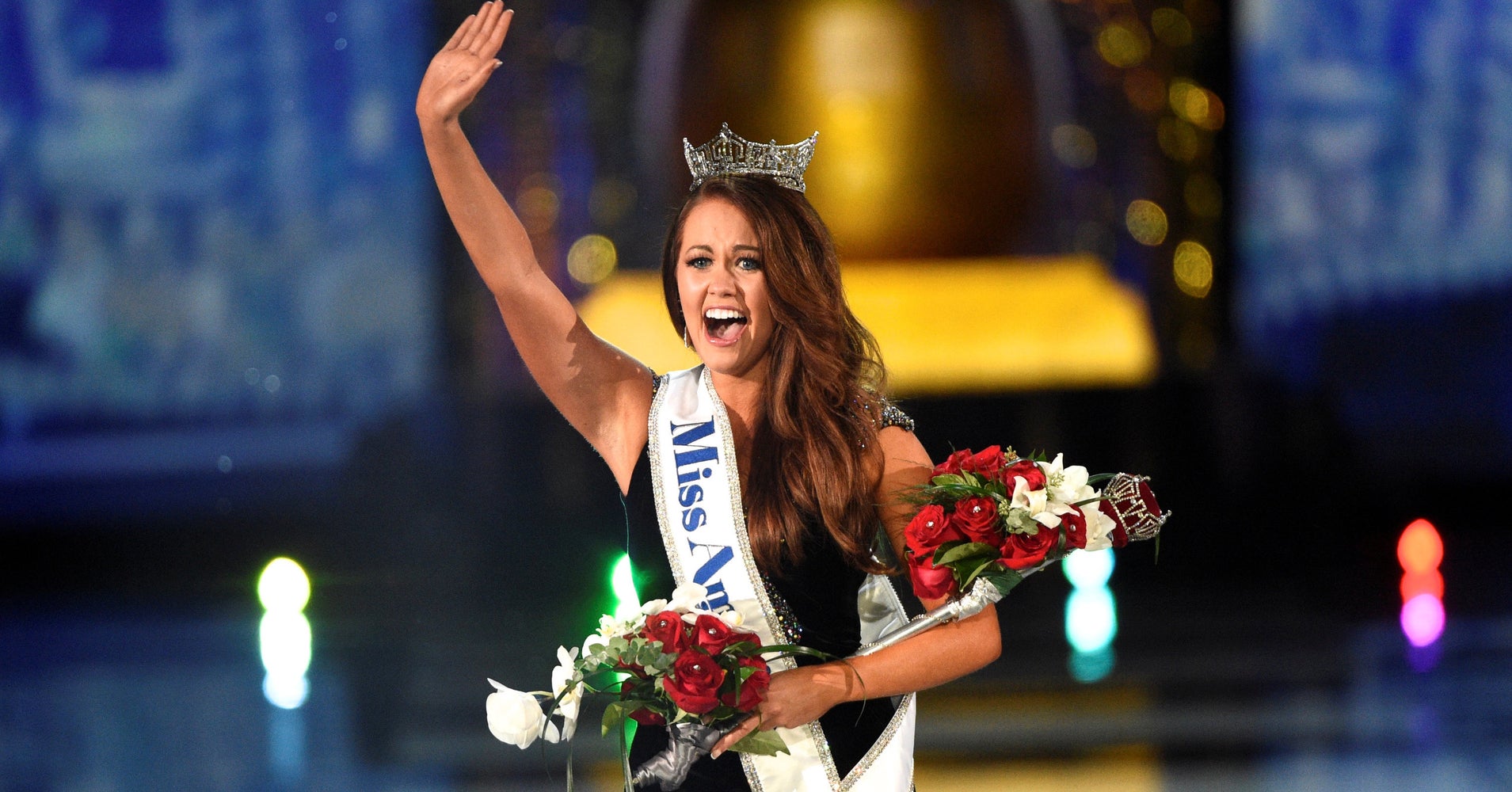 Cara Mund is speaking up so that the next woman to be crowned Miss America won't have to. 
"The whole reason for this past year and everything that's happened to me is so that I can make it better for the next girl. I have about two and a half weeks left, but she's going to have a whole year," Mund, the current Miss America, told HuffPost on Thursday. 
Less than three weeks before the Sept. 9 competition, the Miss America organization is under fire after Mund publicly accused pageant leadership, including chairwoman Gretchen Carlson and CEO Regina Hopper, of repeatedly bullying and silencing her. Mund dropped the bombshell accusations in a five-page letter to former Miss Americas published last week.
"Our chair and CEO have systematically silenced me, reduced me, marginalized me, and essentially erased me in my role as Miss America in subtle and not-so-subtle ways on a daily basis," Mund wrote. "After a while, the patterns have clearly emerged, and the sheer accumulation of the disrespect, passive-aggressive behavior, belittlement, and outright exclusion has taken a serious toll."
More than 20 former Miss Americas are now demanding that the entire Miss America board of directors resign. A petition calling for the same has been signed by over 21,000 people. 
Mund told HuffPost that she was very nervous about going public with her bullying allegations, but that she knew it was the right thing to do. (She could be in breach of contract and possibly dethroned for just speaking to the media, the Miss America winner noted to ABC.)
"Some of the concerns I had was: Would it be called untrue? Would people go after my credibility?" Mund said of her letter. "And while that has happened a little bit, there's also been so much support that I've been very, very grateful for."
The 24-year-old from North Dakota said that she recognized the normal, day-to-day stresses of her position and that she was not complaining about those.
"Yes, I understand that this is a job. And, yes, I understand that I report to my employers. But at the same time there's a certain standard that an employer must adhere to," Mund said.
"It's not like I hadn't raised these concerns before. The very first concern I raised was back at the end of January and, at the time, it was a lot of the new leadership figuring out the new vision for Miss America," she continued. "I had hoped to be a collaborative member of that, but any time I spoke up, I felt like I was punished for it."
In her letter, Mund had accused Carlson and the board of giving her strict talking points that included telling the press that Carlson attended Stanford University and that the former Fox News anchor started the Me Too movement (which was, in fact, created by activist Tarana Burke).  
"Right away, the new leadership delivered an important message: There will be only one Miss America at a time, and she isn't me," Mund wrote. "They told me that I'm not important enough to do big interviews, and that the major press is 'obviously' reserved for Gretchen." 
The Miss America organization went through a dramatic overhaul after emails made public in December revealed a pattern of misogynistic comments among its leadership. Carlson was voted in as board chair in January, marking the first time in the pageant's 97-year history that a former winner was at the helm. 
Carlson responded to Mund's letter in a statement on Twitter that claimed her allegations had cost the organization at least $75,000 in scholarship money. 
When asked what she thought about the loss of scholarship money, Mund sounded a bit skeptical.  
"I had never been told about a sponsor that was giving that amount of money. I would like to know the name of that sponsor," she said. "If airing concerns I have as an employee caused that, I would like to send an apology to them. At the same time, two of our biggest sponsors have reached out to me individually to say that they support me."
Mund added that she was hurt that Carlson didn't try to resolve that specific issue privately. 
"Not only was [Carlson's statement] put on Twitter, but it was also blaming me. That's one thing that we could have handled privately," she said.

Paula Lobo via Getty Images


Gretchen Carlson announced the end of Miss America's swimsuit competition on "Good Morning America" on June 5, 2018.

Miss America made headlines back in June when Carlson announced that the pageant's iconic swimsuit competition was ending. Mund said she supported leadership's move, but she wished there had been more transparency in the decision-making. 
"Leadership has the right to decide what they want the competition to look like," she said. "But I think it's really important, at the same time, to get the views and opinions of your stakeholders and to be open and transparent about how that decision came to be."  
At this point, Mund said, she just hopes the next Miss America will have a better experience. 
"All we want is for Miss America to survive. It gives so many opportunities to young women across the nation," she said. "I just don't want the next girl to have the same kind of experience that I've had, and if for some reason her experience happens to be similar, at least now she knows that she's supported and that her voice does matter." 
http://platform.twitter.com/widgets.js