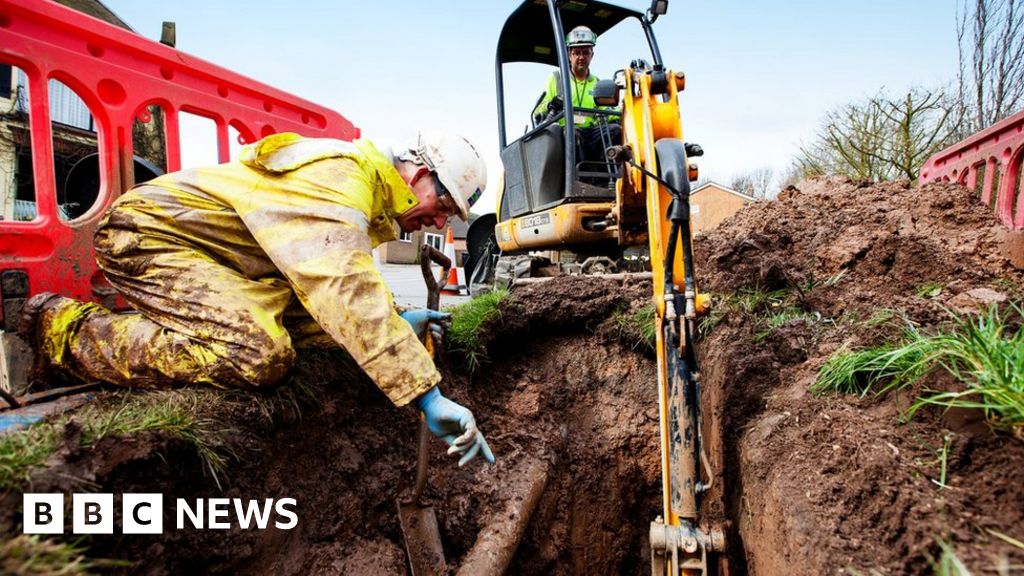 Jaguar Land Rover and Cadbury's-owner Mondelez have both shut plants in the Midlands due to water shortages caused by burst pipes in the region.
Severn Trent Water is working to fix water supply problems caused by the big thaw after recent cold weather.
Mondelez said there is no water supply to its manufacturing site in Bournville but said: "Our supply of chocolate is not immediately impacted."
Jaguar Land Rover said workers at its Solihull plant had been sent home.
A spokesman for the car-maker said: "Employees are being sent home and those due to attend work on the night shift this evening are being stood down.
"We will continue to keep employees informed as the situation develops."
There are 11,000 people working at the Solihull site in the West Midlands, which operates a pattern of three shifts a day from Monday morning through to Saturday morning.
The plant produces 300,000 vehicles a year.
A spokeswoman for Mondelez said that it currently has "sufficient stock available" to make its confectionary "through this hopefully short disruption".
It said: "The rest of our supply chain, including logistics, is operating as business as usual."
Severn Trent covers a large region from mid-Wales to Rutland, and from the Humber down to the Bristol Channel.
The water supplier said it had seen nearly a 4,000% increase in reports of burst pipes.
Severn Trent said: "Due to the recent thaw we've experienced, our teams are dealing with a huge number of burst pipes across our region which is putting pressure on our network.
"As well as bringing in extra teams and tankers, and ramping up production at our treatment works so we can continue to keep schools, hospitals, homes and vulnerable customers on supply, we've worked closely with Jaguar Land Rover to manage their water usage, which helps us prioritise household supplies."