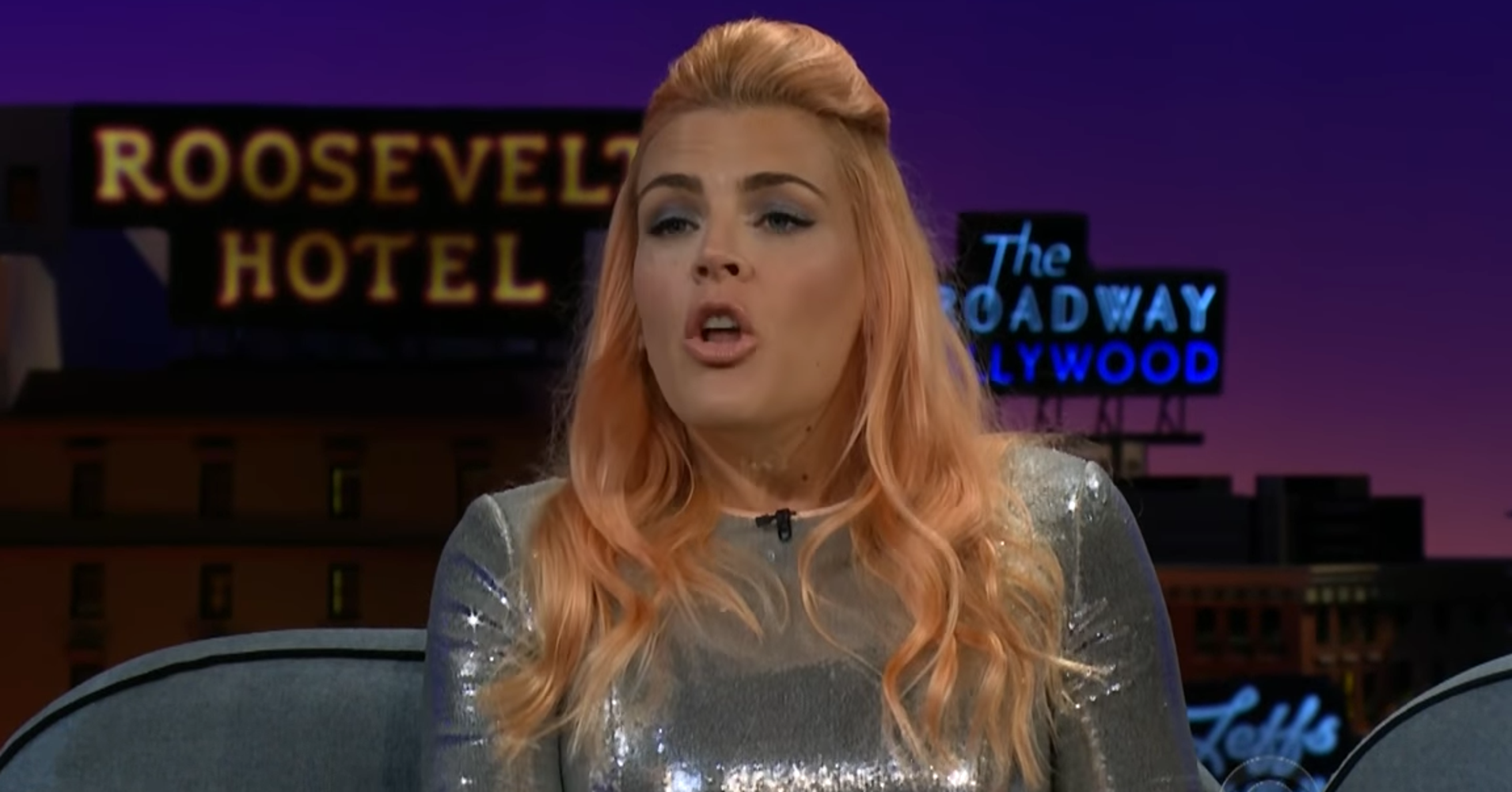 Busy Philipps said she's "lucky that TMZ and the internet did not exist" when she and "Dawson's Creek" co-star Michelle Williams hit the bar scene in Wilmington, North Carolina, in the early 2000s.
"I feel very lucky that TMZ and the internet did not exist," the actress said on Thursday's "The Late Late Show With James Corden." 
"I would probably not be sitting here today. I would have been TMZ'd out of Hollywood," she added.
Philipps played Audrey starting in 2001 on the much-loved TV series and cultivated a lifelong friendship with Williams, who played Jen. The two frequently are seen out and about together and have been each other's dates to award shows. 
Philipps told Corden about her and Williams' "wild" nights in North Carolina while filming "Dawson's Creek." Philipps revealed that she would even have gotten into a bar fight for Williams, if necessary.
"Michelle and I were at a bar one night, and this girl kinda was a little drunk and accused Michelle of being really rude to her on a flight," Philipps said.
"Michelle Williams is my best friend for many, many years," the actress said. "She has never been rude to anyone ever. She is the sweetest, kindest, most loving human. If it had been me she'd accused, I would have been like, 'That kinda tracks,' but she accused Michelle of being rude, and I was just like, 'I will not stand for this.'"
To show she meant business, Philipps chose that time to reveal her hidden nose ring.
"I had my nose pierced, you know in the middle, like a bull, at the time, in my early 20s, which people didn't know," Philipps said. "And I would hide it when I was doing my acting jobs. And so I flipped my nose ring down and was like … 'Should we take this outside?'" 
"You probably know Busy Philipps as somebody's friend. … With the easy laugh of your favorite sister and a poreless face made for ultra-high-definition 4K TV, she has played 'best friend' as dependably as anyone in Hollywood for the last 20 years."
To that, Philipps told The Daily Beast, "Everybody says that…" But clearly for good reason.
You can catch Philipps in the film "I Feel Pretty" now, as ― you guessed it ― a BFF to Amy Schumer.