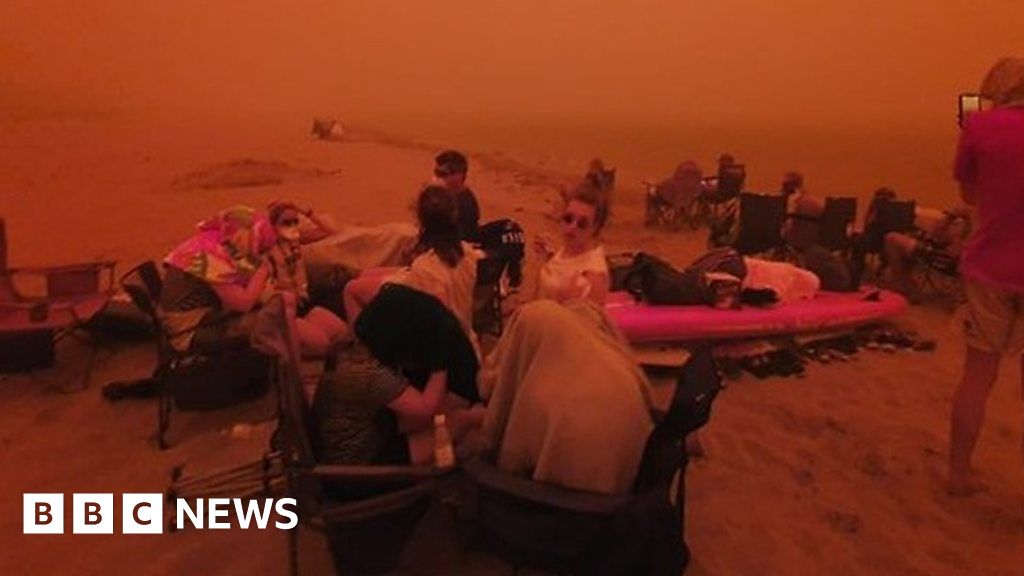 Thousands of people have fled to a beach in Victoria, Australia to escape bushfires racing towards the coast.
Locals in Mallacoota have described heading for the sea to escape the heat under blood-red skies.
Officials confirmed another two people have been killed by fires in New South Wales (NSW) – there are now 12 deaths linked to this season's fire crisis.