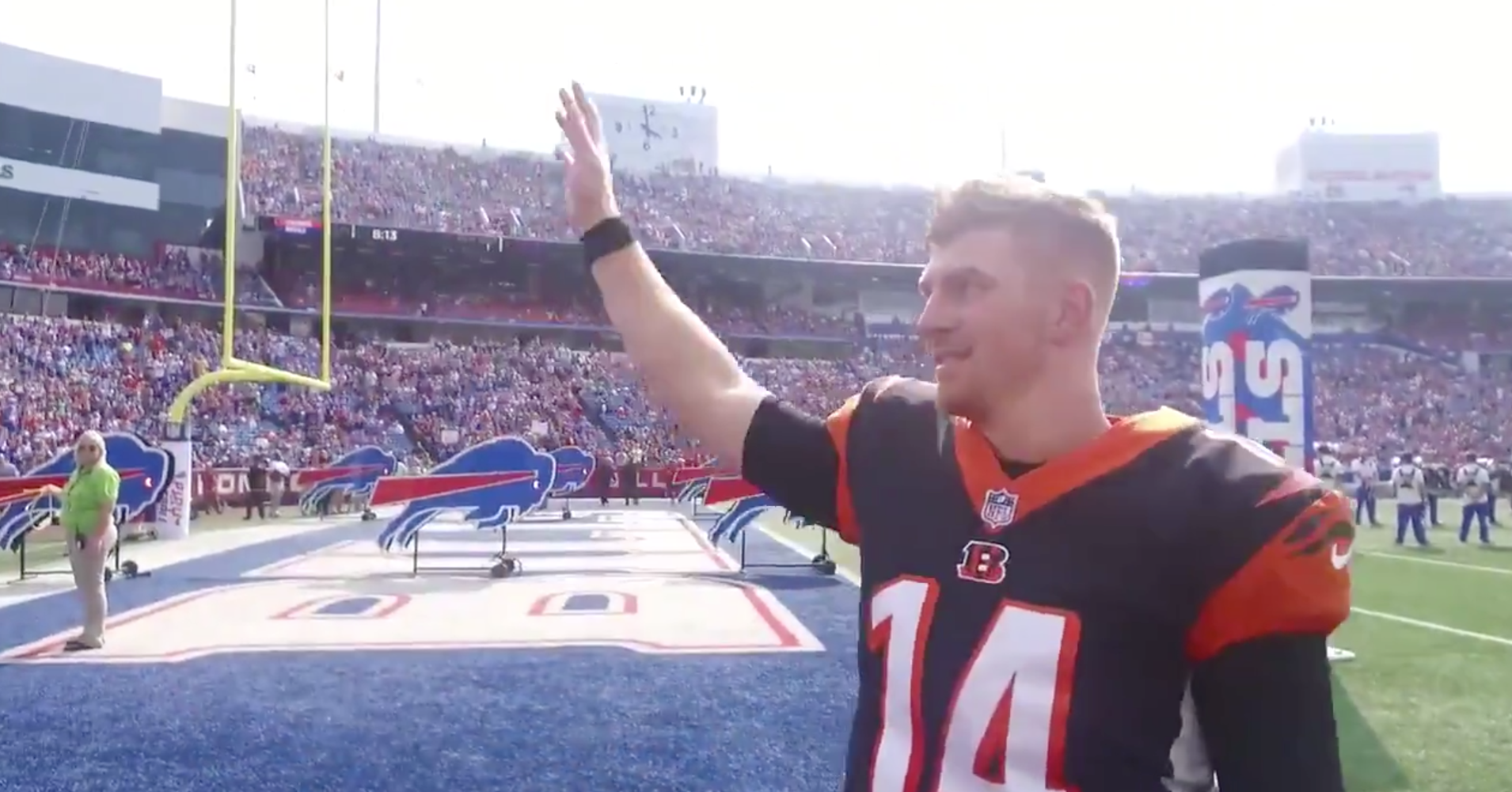 During a preseason game between the Buffalo Bills and Cincinnati Bengals Sunday, Bills fans gave a standing ovation to the opposing team's quarterback, Andy Dalton.
No, they weren't mocking him. They were genuinely thankful.
Last season, the Bills were given their first playoff appearance in 18 years thanks to Dalton and the Bengals. The Bengals beat the Ravens with a last-minute touchdown pass by Dalton, which secured a playoff berth for the Bills.
Bills' fans were so grateful for being gifted a playoff appearance that they even donated over $415,000 to the Andy and Jordan Foundation, which provides resources to children in the Cincinnati area who are seriously ill or have special needs.
So, in the end, everyone wins.
Well, except the Bills, who ended up losing their playoff appearance last year and lost in their preseason game Sunday against Dalton and the Bengals. Poor (but very generous) Bills fans.
http://platform.twitter.com/widgets.js