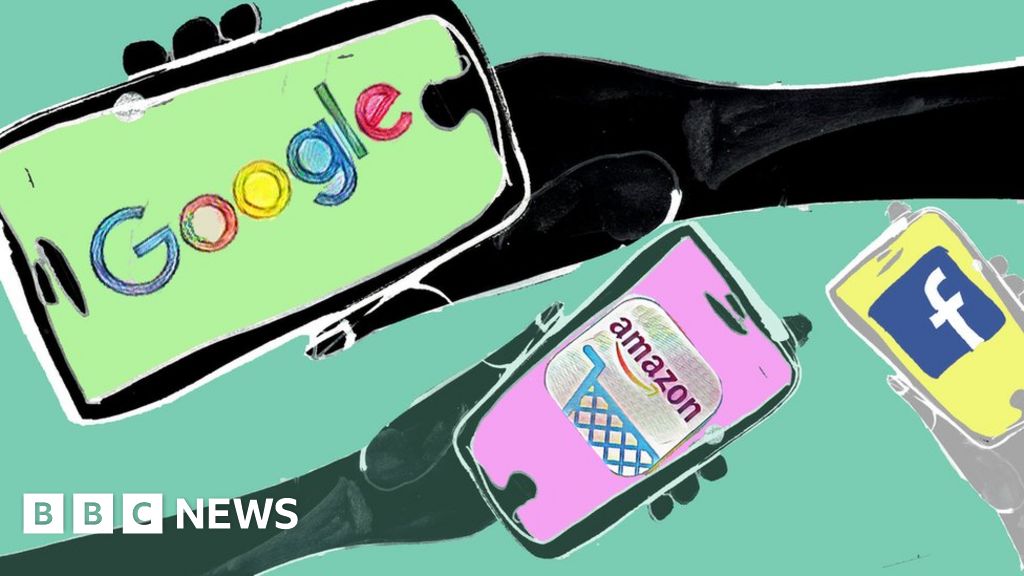 Technology giants will be forced to pay tax on the sales they generate in the UK, under new plans announced in the Budget.
Chancellor Philip Hammond plans to introduce a digital services tax from April 2020 following a consultation.
He said "established tech giants" will be targeted rather than start-ups.
Companies such as Amazon and Facebook have been criticised for the small amount of tax they pay on profits made in the UK.
Both the 36-member OECD and the European Commission have been trying to reach a consensus on imposing a digital tax on social media platforms, internet marketplaces and search engines.
However, Mr Hammond said that progress was "painfully slow".
He said: "It is clearly not sustainable or fair that digital platform businesses can generate substantial value in the UK without playing tax here."
Mr Hammond said the tax would only be paid by digital services companies that are profitable and generate "at least £500m a year in global revenue".
But Dan Neidle, a tax partner at law firm Clifford Chance warned that the move could risk provoking the ire of the US government.
"Given the dominance of the US tech giants, it is hard to see the Trump administration taking kindly to the digital sales tax as the UK sets out its stall for the best possible trade deal with the US," he said.
However, a UK digital services tax may be a temporary measure.
The Treasury said earlier this year that a levy on digital companies' UK sales would be implemented until an international deal could be reached.
The OECD intends to provide an update on its plans in 2019 with the aim of producing a final report the following year.
The UK's rate 2% digital services tax – which it estimates will raise £440m a year – would also be below the 3% rate Europe hopes to introduce.
But Chris Sanger, head of tax policy at accountancy firm EY says that Mr Hammond has committed to reviewing the UK digital services tax in 2025, "clearly indicating that he thinks that it may take quite a while for the OECD to gain any consensus on the international stage".
Amazon declined to comment.