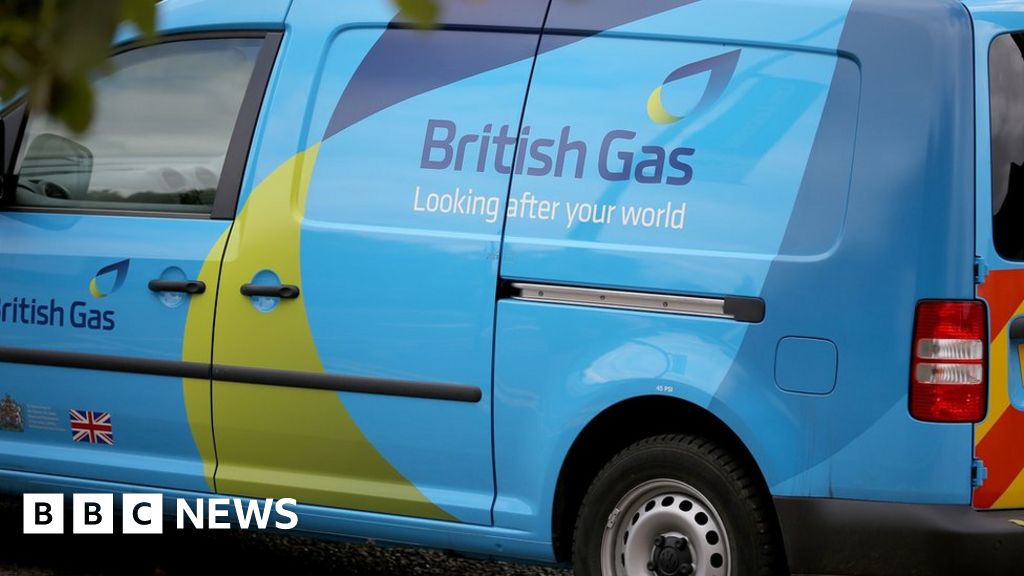 British Gas is to increase prices for 3.5 million customers, its parent company Centrica has announced.
The 3.8% increase in its standard variable tariff (SVT) from 1 October means the average bill will rise by £44, taking it to £1,205 a year.
This is the second increase this year, but Centrica said wholesale energy prices had risen since the last time.
The SVT was withdrawn for new customers in March and 2.4 million customers on fixed rates are unaffected.
The company, the biggest energy supplier in the UK, said its average bill was still "just below" the average of other large energy suppliers.
"We understand that any price increase adds extra pressure on customers' household bills. However, this reflects the sharp rise in wholesale energy costs," said Mark Hodges, chief executive of Centrica's consumer arm.
Wholesale prices higher
Other companies had also increased their prices since April, Mr Hodges said.
He added that Ofgem had also announced it was raising its pre-payment meter cap – which protects vulnerable customers – from October.
The company said that until now, it had protected customers from price rises in the wholesale energy market, because it buys its supplies in advance.
It quoted figures showing that since April, gas prices had increased by 21% and electricity prices by 18% in the wholesale market.
Mr Hodges said British Gas was trying to focus on putting customers on fixed-price deals rather than the SVT.
While the company has 3.5 million customers on the SVT, this is down from 4.3 million at the start of the year. It expects to have reduced the number to three million by the end of this year.
Customers who do not pick a new tariff when they come off fixed-rate deals are now put on its new temporary tariff, which will be priced at £1,180 from 1 October.
In July, the company said it had lost 340,000 customer accounts in the first half of the year, which was partly blamed on its low ranking in best-buy tables.
Consumers on the SVT were urged to switch providers. "Millions will be rightly furious with British Gas when they hear of yet another price hike. But customers need to turn that anger into action," said Guy Anker, deputy editor of MoneySavingExpert.com.
When British Gas announced its earlier 5.5% increase in prices in April, energy minister Claire Perry said the move was "unjustified".