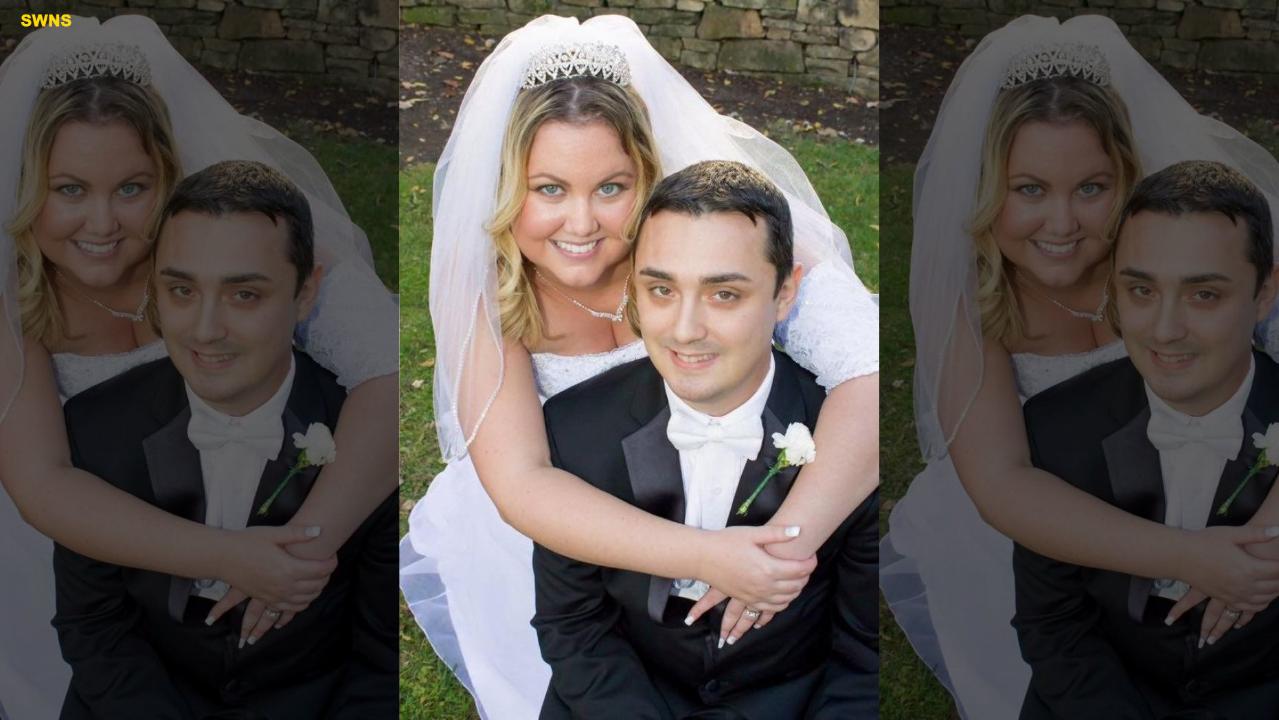 A Pennsylvania woman who was diagnosed with cancer just days before she tied the knot at her dream wedding bravely marched down the aisle with an IV drip in her arm and had to get a dose of nausea medication before cutting her own cake.
"When you get sick, you have two options," Ashley Heil, 27, told SWNS. "You can be upbeat and make the best of it, or you can be unhappy and make it hard for you and everyone around you."
LAS VEGAS WOMAN LEARNS COUGH DISMISSED AS 'ALLERGIES' WAS ACTUALLY CANCER SYMPTOM
Heil, who said she had a 6.5-centimeter tumor on her left kidney and an abscess that was infecting her bloodstream, had initially chalked her symptoms up to stress about the wedding.
"I thought it was just stress, I had 150 guests coming to my wedding," she told SWNS. "My priority was looking pretty… but my husband-to-be insisted I went to the hospital."
An MRI and blood test reportedly revealed the seriousness of her illness, and she had a PICC line inserted to deliver antibiotics. She did not reveal what type of cancer she was diagnosed with. At that point, her parents suggested she postpone the wedding, SWNS reported.
"I thought the show must go on," she said, of her 2015 nuptials. "I accepted I was going to have this in my arm for my wedding. We got a little backpack to put the IV pump into. Doctors gave me pain medicine so I could go to my wedding for the day."
RED LUMP IN WOMAN'S BELLY BUTTON SIGNALS ADVANCED CANCER, REPORT FINDS
The medication caused Heil to swell, and a friend devised an armband to disguise her PICC line.
"I was worried about fitting in my dress because I was very puffy with the IV I had been given over the last five days," she told SWNS.
She removed her shoes when she got to the altar, and she and husband Ben Scheirer altered plans involving the ring part of the ceremony so that she didn't have to remove it.
CLICK HERE TO GET THE FOX NEWS APP
The day after the festivities, Heil told SWNS she began a two-month hospital stay. She said her groom stayed by her side for 53 nights. After her release, the couple moved in with her parents so they could help with her care.
"I'm so glad I just did it and married the man of my dreams," she told SWNS, of her wedding.