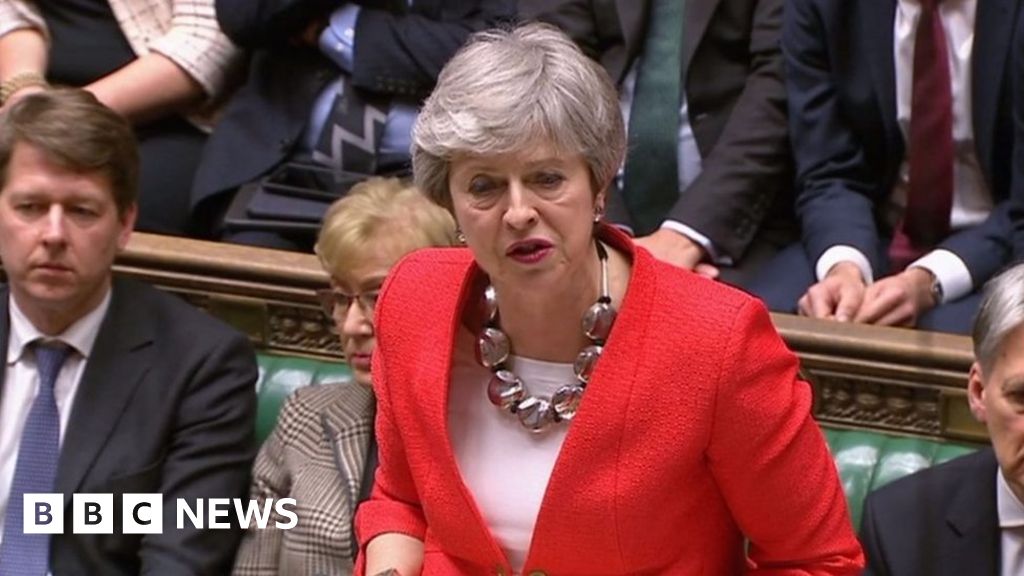 Prime Minister Theresa May has told the House of Commons that she "profoundly regrets" its decision to reject her Brexit deal by 391 to 242.
Following her second defeat in a "meaningful vote", she said MPs would now vote on Wednesday on whether the UK should leave the EU without a deal on March 29.
In an unusual step, she said she would grant a free vote to Conservative MPs on the issue.