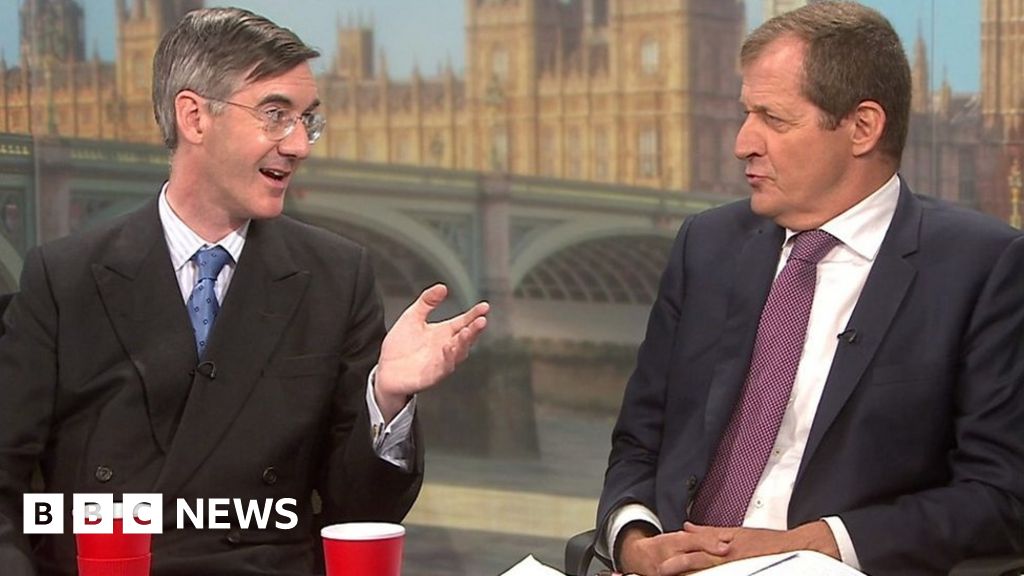 Alastair Campbell, who is calling for a further EU referendum or 'People's Vote', said it should offer the chance for the UK to remain in the EU, but it was too early to give a precise wording for the question.
He was challenged by Brexiteer Jacob Rees-Mogg who accused him of "bad loser status" with the former Blair adviser wanting further votes until his side won.
On Politics Live with Andrew Neil, Mr Campbell said "no-one voted for this chaos and this mess", with falling living standards and companies leaving the UK.