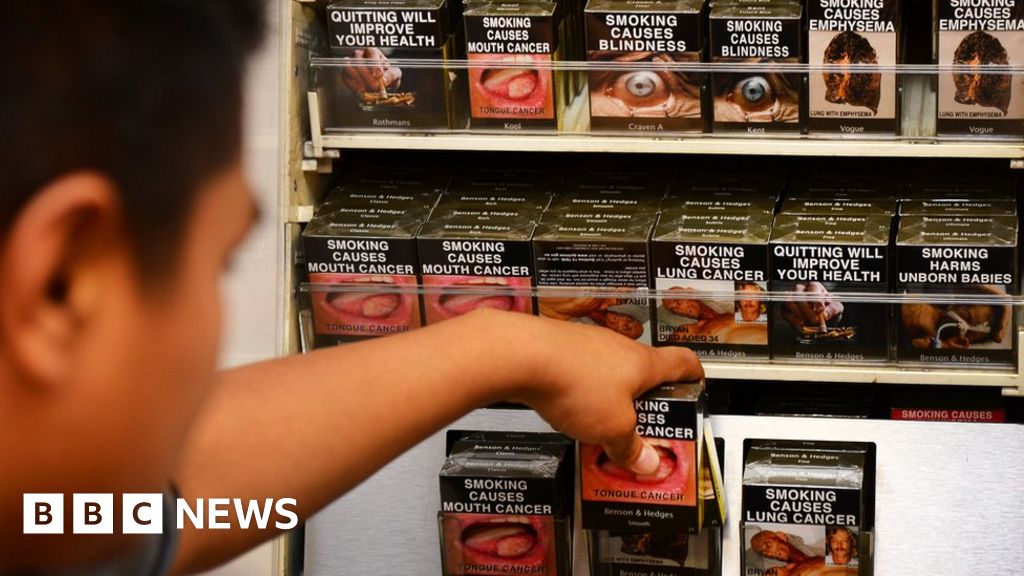 Graphic warnings on cigarette packets will be replaced by Australian versions in the event of a "no-deal" Brexit, it has emerged.
Regulations have forced manufacturers to print images highlighting the dangers of smoking on all tobacco products sold in the UK since 2009.
However, the government said in August they must change because the European Commission owned the copyright.
Now it says the Australian government has agreed to supply alternatives.
The change is one of many small ways in which a "no-deal" Brexit could affect British life, flagged up by government departments via "technical notices".
Others included the possibilities of Britons needing international driving permits for European countries, an end to using mobiles free from roaming charges and additional credit card fees.
The notices set out the approach to minimising disruption across industries as wide-ranging as shipping, agri-foods, pharmaceuticals and satellite technology.
Ministers insist a "no-deal" scenario remains unlikely, although No 10 accepts "big issues" must be resolved before an agreement can be reached.
Requesting feedback on its contingency plans, the Department of Health says there would have to be changes to the way manufacturers were asked to notify UK health and regulatory bodies about the sale of both e-cigarettes and tobacco products.
In the event of a "no-deal" Brexit, it adds: "Manufacturers will need to ensure that tobacco products produced from exit day onwards feature new picture warnings, which have been secured by agreement with the Australian government.
"Tobacco products featuring pictures from the EU library, produced before exit day, may be sold for 12 months after exit day."