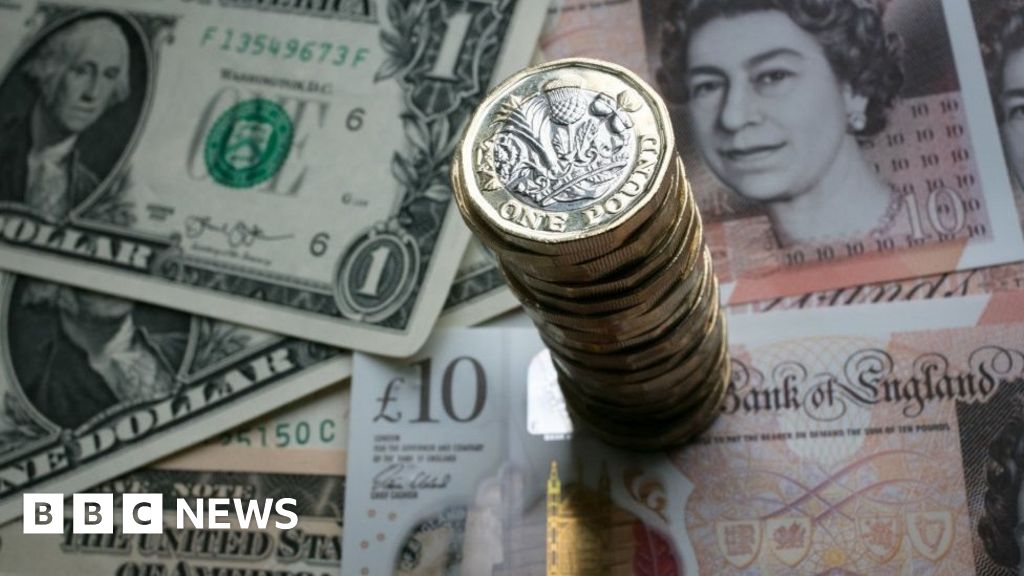 The pound has fallen to an 18-month low against the dollar amid mounting uncertainty about the terms of the UK's exit from the EU.
After reports that Theresa May is delaying Tuesday's vote on her Brexit deal, the pound fell to $1.2656, its lowest level since June 2017.
The pound slipped to three month lows against the euro, trading at €1.1085
The currency is seen as a barometer of the Brexit negotiations, analysts said.
"Sterling remains at the mercy of highly sensitive news flow around Brexit and this morning has been a case in point," said Neil Wilson, chief market analyst at Markets,com
"Money seems to be moving on the prospect that the Brexit vote will be pulled, opening up a new front of uncertainty for investors," he said.