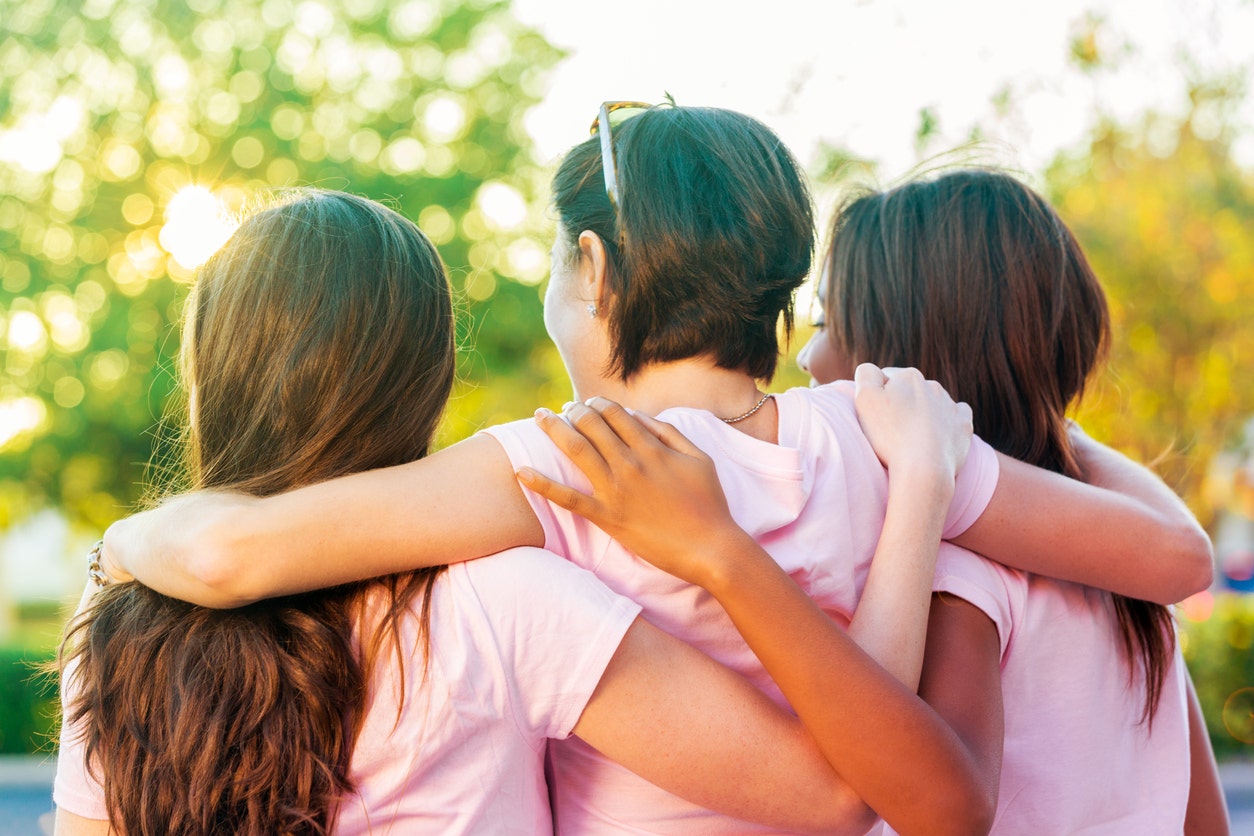 The idea of a breast cancer diagnosis can be terrifying, but it's a reality that hundreds of thousands of U.S. women experience each year.
The American Cancer Society predicts that for U.S. women in 2017, there will be more than 252,000 new invasive cases.
Two breast cancer survivors have spoken out about the challenges they've faced — as well as advice for other women to consider.
Perform self-examinations
Alison James was rubbing her pectoral muscles after a pilates class in 2014 when she noticed the top of her left breast felt "like a rock," she told Fox News.
BREAST CANCER AWARENESS MONTH: STAGES AND SURVIVAL RATES
Her friend, a childhood cancer survivor, encouraged her to see a doctor, James recalled.
James ultimately got some bad news: at 36 years old, she had been diagnosed with Stage 2 breast cancer.
"We're always told to do self-breast exams and how many actually do them?" James, a patient of oncologist Dr. Parvin Peddi, said. "I know I didn't actually do them."
Now 39 years old and in remission, James wondered if her cancer would have been found earlier had she been doing the regular checks.
Know your family background
Rachel Klenicki had no symptoms when she learned she had breast cancer, but already knew she had a BRCA-1 gene mutation — something she shared with her mother and grandmother, she told Fox News.
Klenicki said that she underwent genetic testing in 2014 after being urged by her mother — and after finding out about the mutation, had her first mammogram later that year.
A small tumor was found six months after the mammogram in a 2015 MRI, Klenicki explained. She learned she had breast cancer shortly after turning 30. Her treatment included tumor removal and chemotherapy, she explained.
Klenicki, now 32, said it "would have been a bad situation" if she didn't get the test. She encouraged women to see their doctors, and also stressed the importance of knowing your family history.
Speak to women going through something similar
James said while she and Klenicki, a fellow patient of Peddi's, now share the same doctors, it "didn't start out that way." When Klenicki was between plastic surgeons, James recalled, her own plastic surgeon encouraged her to reach out to Klenicki, who was close to her in age.
KEY BREAST CANCER TERMS YOU SHOULD KNOW
"I get emotional just thinking about it," Klenicki said of their friendship.
She and James also recommended women talk to others in the same health situation.
"Take advantage of programs," James said, explaining that "the more you're involved and meet people in your situation and can relate to you, probably the easier" it is.
Other considerations
One concern, James said, was constant lethargy from when she was in treatment. "It takes time to get back to where you were" before the cancer, she said, encouraging women to be forgiving toward themselves.
James also said that women with the disease shouldn't be afraid to ask for help with items like daily tasks.
Klenicki also spoke about potential weight gain with chemotherapy.
"If your body tells you to eat a whole plate of pasta and bread, eat the pasta and bread," she said, explaining that steroids would make her hungry.
"It is what it is," she said, recommending that women "nourish how you need to nourish."