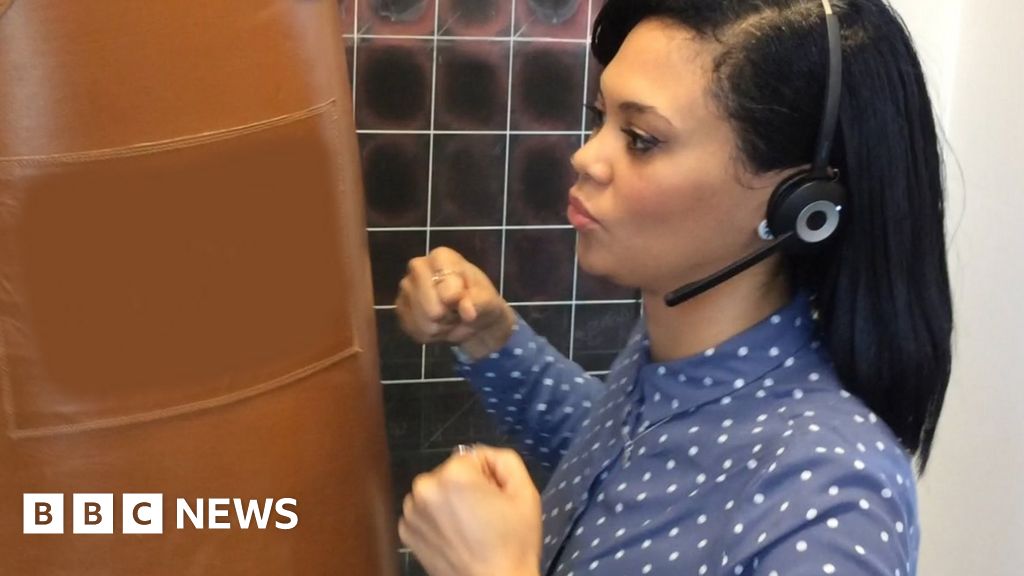 Personal trainer and Instagram blogger Alice Liveing has been finding out how office workers could be more active, for BBC Radio 5 live.
As part of her special report, Alice – also known as "Clean Eating Alice" – visited an office where workers are encouraged to play table-tennis, use punch bags and cycle around their desks.
Public Health England guidance says office workers should stand up for at least two hours a day.