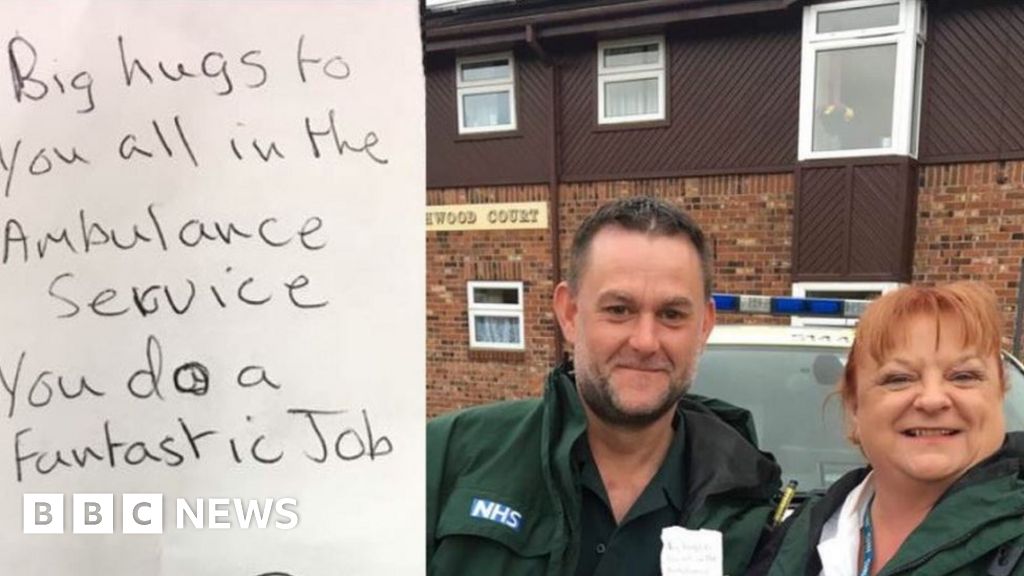 A handwritten note with "big hugs" for the ambulance service was left on a vehicle for paramedics.
Two ambulance workers found the note, which said they do "fantastic work", in Uttoxeter, Staffordshire.
It comes after a series of less than pleasant notes have been left on emergency vehicles, with one woman even being arrested after leaving an abusive note on an ambulance.
West Midlands Ambulance Service said: "We really do appreciate it."
The note reads: "Big hugs to you all in the ambulance service. You do a fantastic job".
You may also like:
It was found during a shift on 27 April.
In a Tweet, WMAS said "it's always nice to get a thank you".
"If it was you that left it, a really big 'thank you', we really do appreciate it."