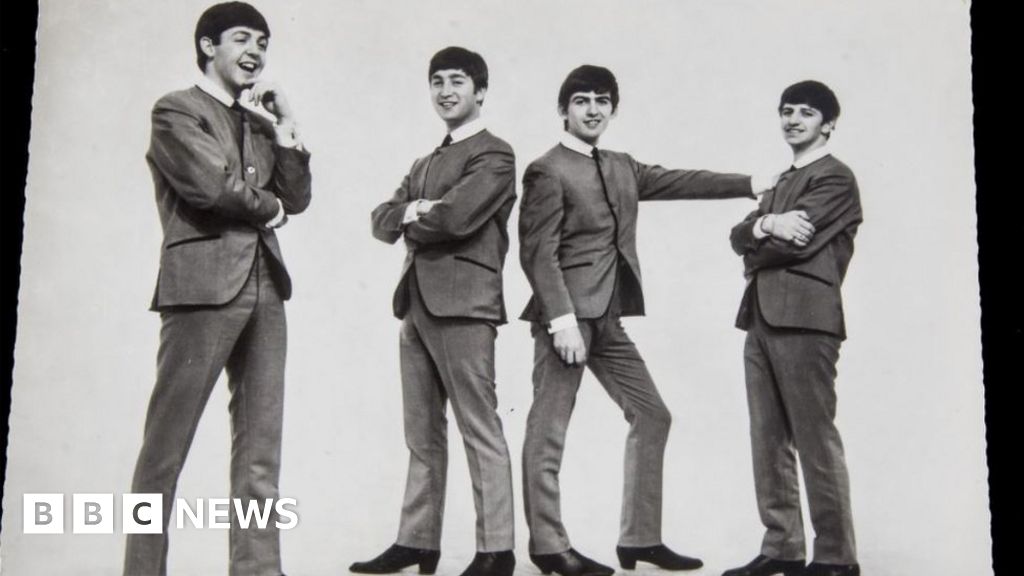 There aren't many happy stories which start with someone forgetting their passport before embarking on an important flight.
But when Doris Hall pulled strings to allow The Beatles to fly from London to Hamburg, her kindness forged a lasting relationship with the Fab Four.
John, Paul, George and Ringo never forgot her favour and thanked her with gifts of memorabilia and free tickets.
60 years on, the family's collection has been sold for more than £17,000.
At an auction on Tuesday people from around the globe bid on the items, which included a signed birthday card, an autograph book, signed photo and a signed programme.
You may also be interested in
Sue Hall, Mrs Hall's daughter, said her mother was working at London Airport, now known as Heathrow, in 1958 when she was asked to "help four passengers who were transferring to a flight to Germany".
There was one major problem though, the fresh-faced band's passports had been left back in their home city of Liverpool.
No passports? No problem
"Air travel was simpler in those days," said Mrs Hall from Cippenham, Berkshire.
"My mother was able to get authority for them to fly on to Germany without passports on the promise that she would get the passports sent on the next flight, which she did."
From that moment on, Mrs Hall, a teenager at the time and fan of the Beatles, said the band "never forgot" her mum's help.
"We were always given seats in the front row which meant we could just about hear what they were singing," she added. "Further back, the screams tended to drown out the music."
"After the concert, we would be collected and taken to see them all in their dressing room to chat and to get my autograph book signed."
Mrs Hall "met and assisted" with family members of the band, including Paul McCartney's dad, Jim, who cooked her family a dinner of steak and black pudding in his Liverpool home.
She also attended to the world film premier of HELP in 1965 as a guest of the band and received a 16th birthday card.
Experts at Special Auction Services in Thatcham said they didn't think they would see a collection like Mrs Hall's ever again.