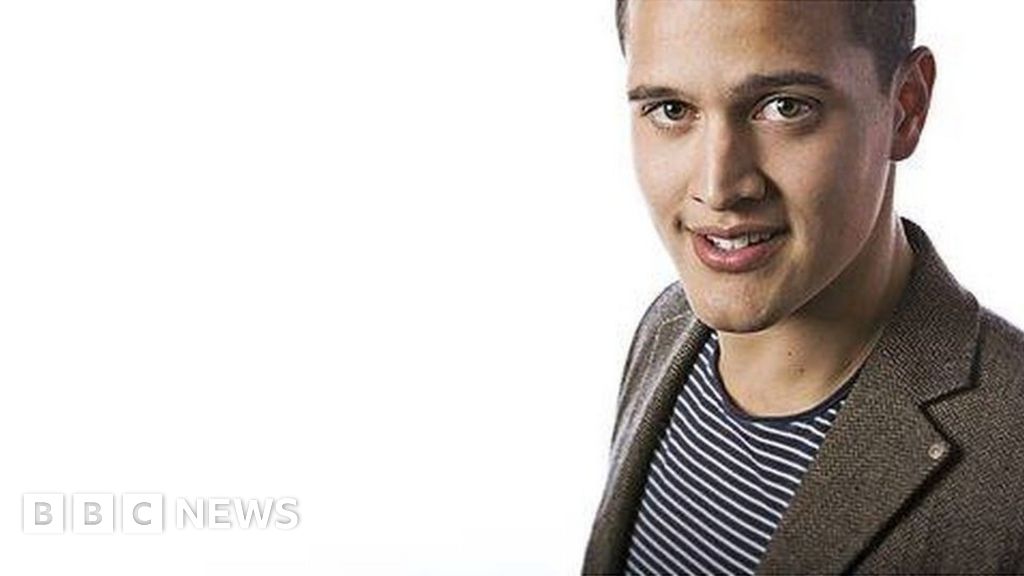 A BBC presenter has received death threats meant for a rapper with the same name who released a music video calling for white babies to be killed.
One social media user sent a message to BBC Radio Norfolk breakfast show host Nick Conrad saying: "You're going to die."
YouTube has since suspended the music video after it was condemned by anti-racism groups.
Mr Conrad has reported the threats to the police.
The French rapper's video, called Hang White People, called for white babies to be killed and their parents hanged.
The Paris prosecutor has launched an inquiry, according to French broadcaster BFMTV.
The BBC's Mr Conrad said he first became aware of the messages on Wednesday evening.
"I just saw all these messages popping up on my phone in French," he said.
"A French friend rang me and said have you seen all these comments online? I'd never heard of him before."
One individual who posted a threatening message to the BBC presenter telling him he was going to die, later apologised for his mistake.
"You've got to have thick skin to sit in the seat that I sit in, I know they'll have just looked Nick Conrad up and got the wrong person."
However, Mr Conrad said "keyboard warriors" should think twice before sending out such threats.