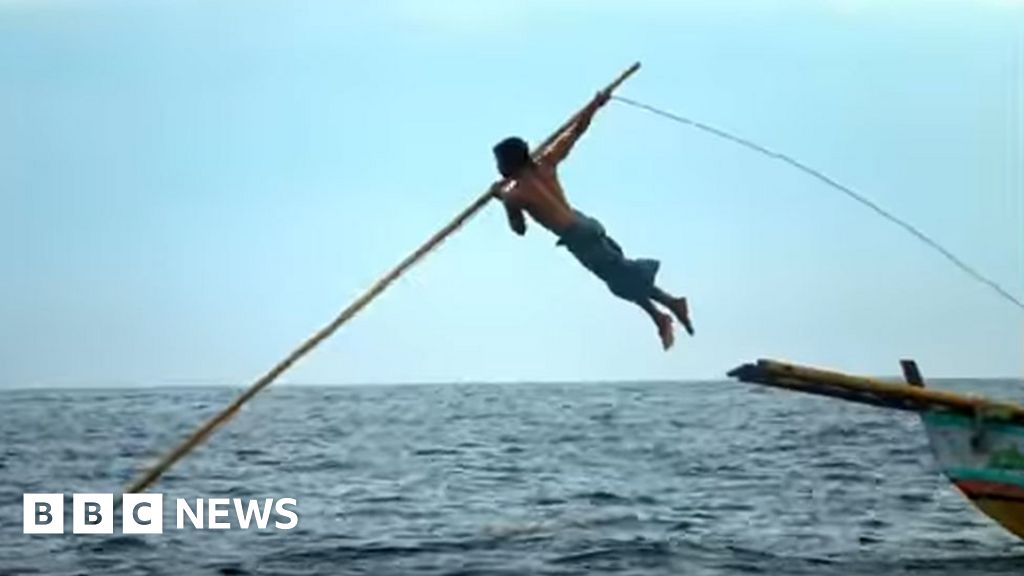 BBC series Human Planet, on how humanity adapts to its natural environment, has been withdrawn over a second editorial breach.
Its first episode shows a hunter supposedly harpooning a whale but the BBC "does not consider that the portrayal of his role is accurate".
The 2011 series has now been withdrawn from distribution.
Earlier this month, the BBC admitted that a scene featuring a tribe from Indonesia was not accurate.
It said it "breached editorial standards" and had since revised its guidelines.
Speaking about the whale harpooning scene, the corporation said it had been "alerted to a further editorial breach".
"In episode one, Oceans, a Lamaleran whale hunter named Benjamin Blikololong is shown supposedly harpooning a whale.
"On review, the BBC does not consider that the portrayal of his role is accurate, although the sequence does reflect how they hunt whales."
In 2015, it was revealed that a semi-domesticated wolf had been used in the John Hurt-narrated series as producers were unable to find any wild wolves.
In 2011, shots of a tarantula in a studio were used in an episode about the jungle in Venezuela.
The BBC added that since the programme's broadcast, "we have strengthened our training for the BBC's Natural History Unit in editorial guidelines, standards and values".
Follow us on Facebook, on Twitter @BBCNewsEnts, or on Instagram at bbcnewsents. If you have a story suggestion email entertainment.news@bbc.co.uk.