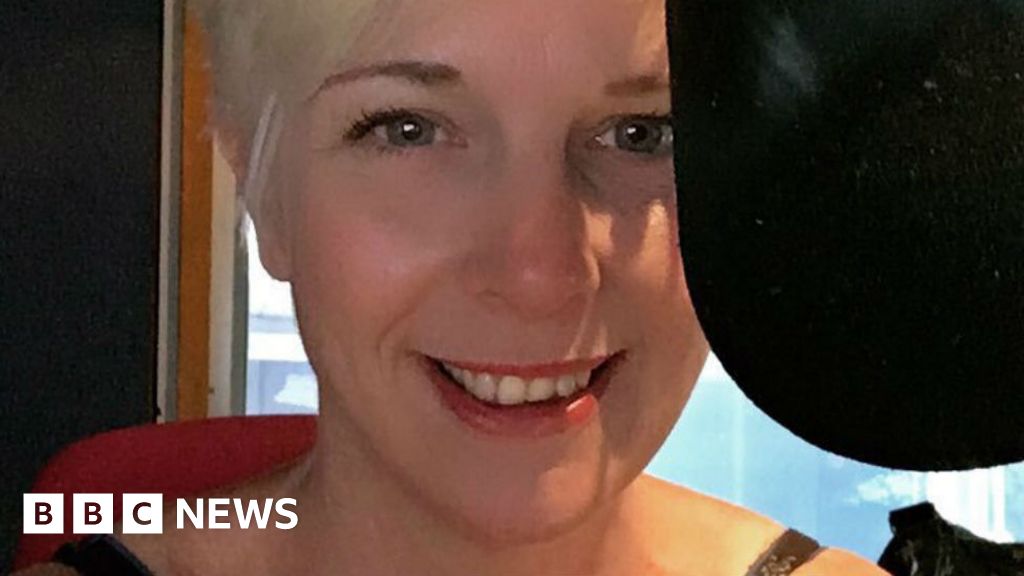 A BBC Radio Shropshire presenter has died suddenly at the age of 41.
Vicki Archer had presented the afternoon drivetime show at the station with co-host Adam Green since 2010.
She also had a successful career in commercial radio and as an event host and voiceover artist. No other details have been released about her death.
Ms Archer's family said the "extremely talented broadcaster" was "much loved" and the BBC described her as a "great presenter and journalist".
"Vicki was a much loved daughter and mother as well as being an extremely talented broadcaster," Ms Archer's family said in a statement.
"We are still coming to terms with her tragic loss so would ask that people respect our privacy and leave us alone to grieve as a family."
Midlands Live: Colleagues and listeners pay tribute to Vicki Archer
David Jennings, the BBC's head of regional programmes for the West Midlands, said: "We are heartbroken at Vicki's death.
"Everyone here at Radio Shropshire respected her as a great presenter and journalist, but so much more than that we loved the sense of fun she brought to her shows and the station.
"Her loss leaves a huge void. Our thoughts are with her family at this sad time."
Presenter Eric Smith announced her death on air earlier.
"Our much loved colleague, Vicki Archer, who's been part of your afternoons on this radio station for the past eight years, has died suddenly," he said, adding that the station's thoughts are with her family "at this terribly sad time".
'Brightened afternoons'
The presenter had been part of the Radio Shropshire team for more than 20 years.
"She was a great presenter, a great broadcaster, and she brought a wonderful sense of fun to her shows and behind the scenes in the newsroom too," he added.
Ms Archer's co-host Adam Green was among those paying tribute to the presenter.
Writing on the BBC Radio Shropshire Facebook page, Ann Lewis said: "My deepest sympathies to family, friends & work colleagues. You hear the voices on the radio and you feel you know these people on a personal basis. So very sad."
Ken Poole said: "I listened to her most days and over the years one forms a type of relationship and friendship with the studio staff like Vicki. She was just brilliant to listen to with a sense of humour etc. Sadly missed."
Rob Fielding added: "She always brightened my afternoons while out on the road. So sorry, my thoughts are with the family and friends xx."