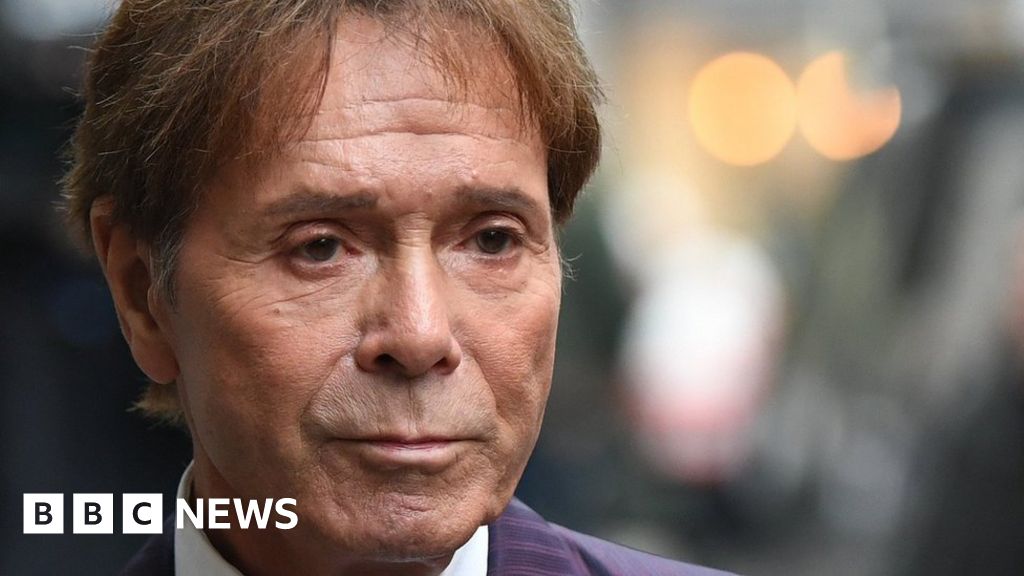 Lawyers for Sir Cliff Richard have told the High Court the BBC's coverage of a police raid on the singer's home was a "very serious invasion" of his privacy.
A helicopter was used in the report to show officers searching the 77-year-old star's Berkshire apartment after a claim of historical sexual assault.
Sir Cliff was not charged with any offence and says he is suing over "profound and long-lasting damage".
The BBC says its coverage in August 2014 was in the public interest.
It denies Sir Cliff had a reasonable expectation of privacy in relation to the material broadcast.
In a written statement, Sir Cliff's barrister, Justin Rushbrooke QC, said the BBC used TV cameras to "spy into someone's home" as South Yorkshire Police carried out their raid.
He said: "It is hard to encapsulate in words the sense of panic and powerlessness that must have been induced in him on 14 August 2014 when he realised that the BBC were relaying instantaneously and indiscriminately around the world highly sensitive and damaging information concerning himself – all based upon an allegation of serious criminal conduct which he knew to be entirely false."
'Desperate for scoop'
Sir Cliff is taking action against the BBC for misuse of private information and breaking data protection rules.
Mr Rushbrooke said the BBC acted in a "highly intrusive" manner and Sir Cliff was entitled to "very substantial" damages or compensation for the "flagrant way" the BBC went about "breaching his rights".
He said: "The fact and the details of the investigation which the BBC published to the world at large, along with the video footage of his apartment being searched, were private information and there was no public interest in the disclosure of this information to the millions of viewers and website readers around the world to whom it was published."
The court heard a BBC journalist had received a tip-off about the police raid from a Metropolitan Police source working in Operation Yewtree, the investigation into allegations of historical sex offences.
"This was a case of a journalist making use of information that must have been leaked improperly, indeed unlawfully, by someone within a highly sensitive police investigation," he said.
He added police "made clear" that Sir Cliff was not going to be named in a public statement, but the BBC took the decision to name him and film the raid.
Mr Rushbrooke said the BBC news team were "desperate to be the first media organisation to break their story, and this desire not to be scooped was the predominant concern".
"For strong public policy reasons, persons who are under investigation but have not been charged with any offence should not be publicly named other than in exceptional circumstances – circumstances which were not present in this case.
"Moreover, even if there had been some public interest in the fact that the claimant was under investigation, the way that the BBC went about publishing the 'story' was so disproportionate, and so intrusive, as to render it unlawful."