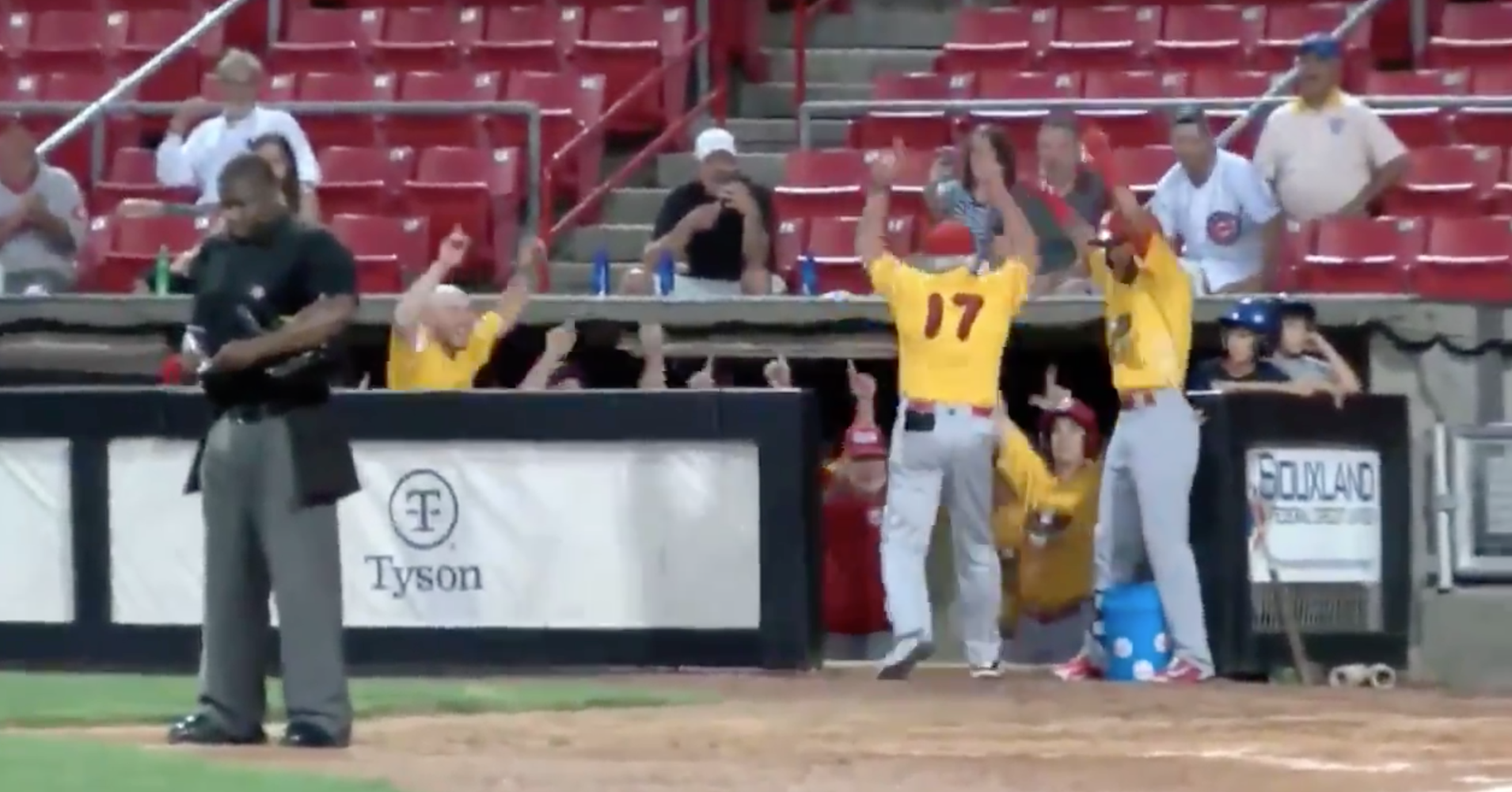 Minor league baseball doesn't carry quite the same caliber of talent as the big show, so sometimes fans have to be entertained in other ways.
Butch Hobson, manager of the American Association of Independent
Professional Baseball's Chicago Dogs, was ejected Wednesday after arguing a check swing call, but he certainly wasn't going out quietly.
Hobson grabbed a player's bat, pretended to hit a home run ― still arguing with the home plate umpire, of course ― and took a slow trot around the bases.
"He'll get his money's worth," the announcers said.
A former major league player and Boston Red Sox manager in the early '90s, Hobson is not a stranger to these ejection antics.
Earlier this month, Hobson was ejected for arguing a play at third base. After shouting with the umpire, he walked over and took third base, then gave it away to a kid watching from the stands.
Great baseball? Maybe not. Great entertainment? Oh, yes.
http://platform.twitter.com/widgets.js