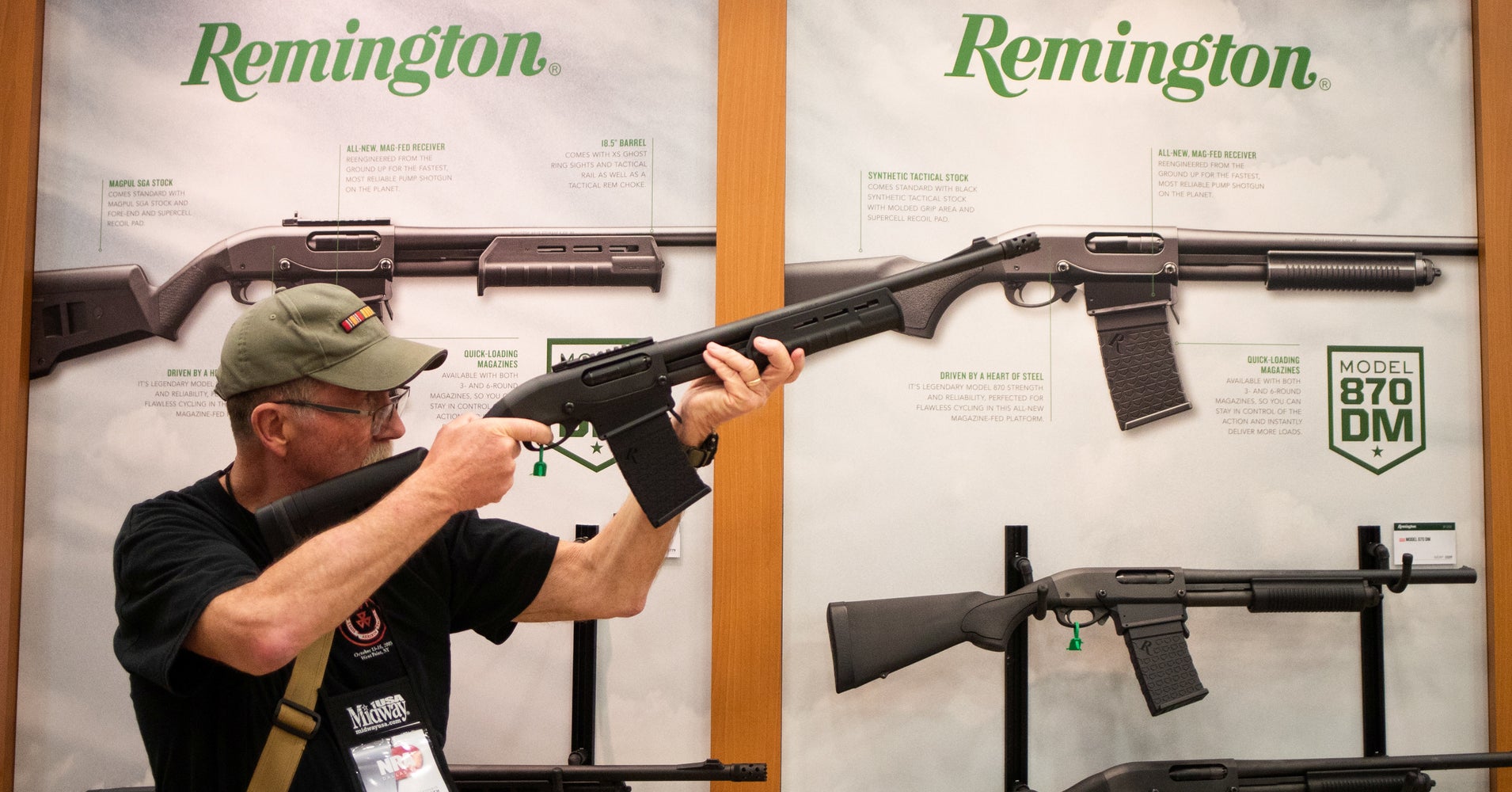 Bank of America has been accused of breaking a promise to stop lending money to companies that sell military-style firearms to civilians after news that the bank agreed to provide critical financing to bankrupt gunmaker Remington.
The North Carolina-based bank is among seven financial institutions that have committed to provide Remington, which filed for bankruptcy in March, with an almost $200 million lending package, reported Reuters on Sunday. Bank of America, Wells Fargo and Regions Bank each are forking out $43.2 million in loans to help put debt-plagued Remington on "stable footing," Reuters said. The gunmaker's bankruptcy exit plan was recently approved by a Delaware judge. 
Terms of the loan agreement were drawn up in late March — a few weeks before Bank of America pledged to stop underwriting or financing businesses that manufacture military-style weapons for civilian use. The bank said it made the promise after "intense conversations" with its gun-manufacturer clients ― a dialogue prompted by the February massacre at Marjory Stoneman Douglas High School in Parkland, Florida.
"We want to contribute in any way we can to reduce these mass shootings," Anne Finucane, the bank's vice chairman, told Bloomberg TV on April 11.
A source at Bank of America told CNN Money that the bank chose to abide by its loan commitment to Remington, despite its pledge, because the agreement "predated the comments in April, and because of the complexities of the bankruptcy, it's a commitment that we're keeping."
Bank of America could legally back out of its agreement to Remington if it wanted to, according to New York Business Journal; it would just have to find other lenders to cover its commitment.
The bank didn't immediately respond to HuffPost's request for comment.
Finance experts also questioned why the bank did not use the loan package as leverage to push Remington to stop manufacturing military-style guns. 
Fred Guttenberg, the father of a 14-year-old girl who died in the Parkland, Florida, school shooting, skewered the bank on Twitter Monday for lying to the public, and encouraged people to "stop doing business with them."
Since the Parkland shooting, several financial institutions have moved to distance themselves from the gun industry. 
Citigroup, for instance, said in March it would prohibit new retail clients from selling guns to customers who are under 21, and would prevent them from selling so-called bump stocks and high-capacity magazines.