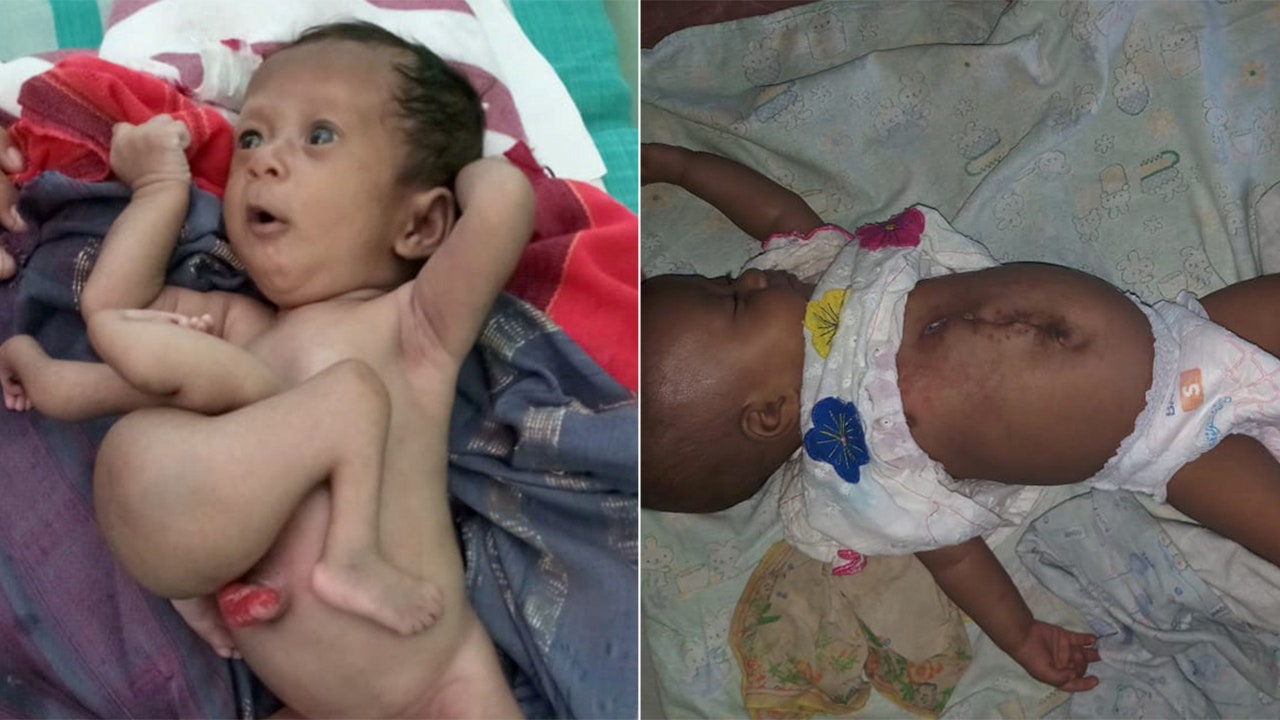 A 7-month-old baby born with a parasitic twin attached to her torso has successfully had the conjoined limbs removed.
The baby girl was born with the parasitic twin – a smaller and less-developed twin – attached to the upper part of her abdomen and lower part of her chest.
They also shared some vital organs.
SURGEON REMOVES WOMAN'S KIDNEY DURING BACK SURGERY AFTER MISTAKING IT FOR CANCEROUS TUMOR
The unnamed girl was admitted to Tura Civil Hospital in Meghalaya's West Garo Hills district, north-east India on September 11.
Last week, she had a 2.5-hour operation to removed four extra limbs.
Paediatric surgeon Lee Roger Ch Marak, who conducted the operation, said: "It was a complicated case.
"The parasitic twin was connected to the vital organs of the living twin. The liver, prolapsed intestine of the twin had come out of the girl's umbilicus."
Dr Sangma, superintendent of the hospital, said: "Without surgical intervention, it would have severely affected the living twin's growth."