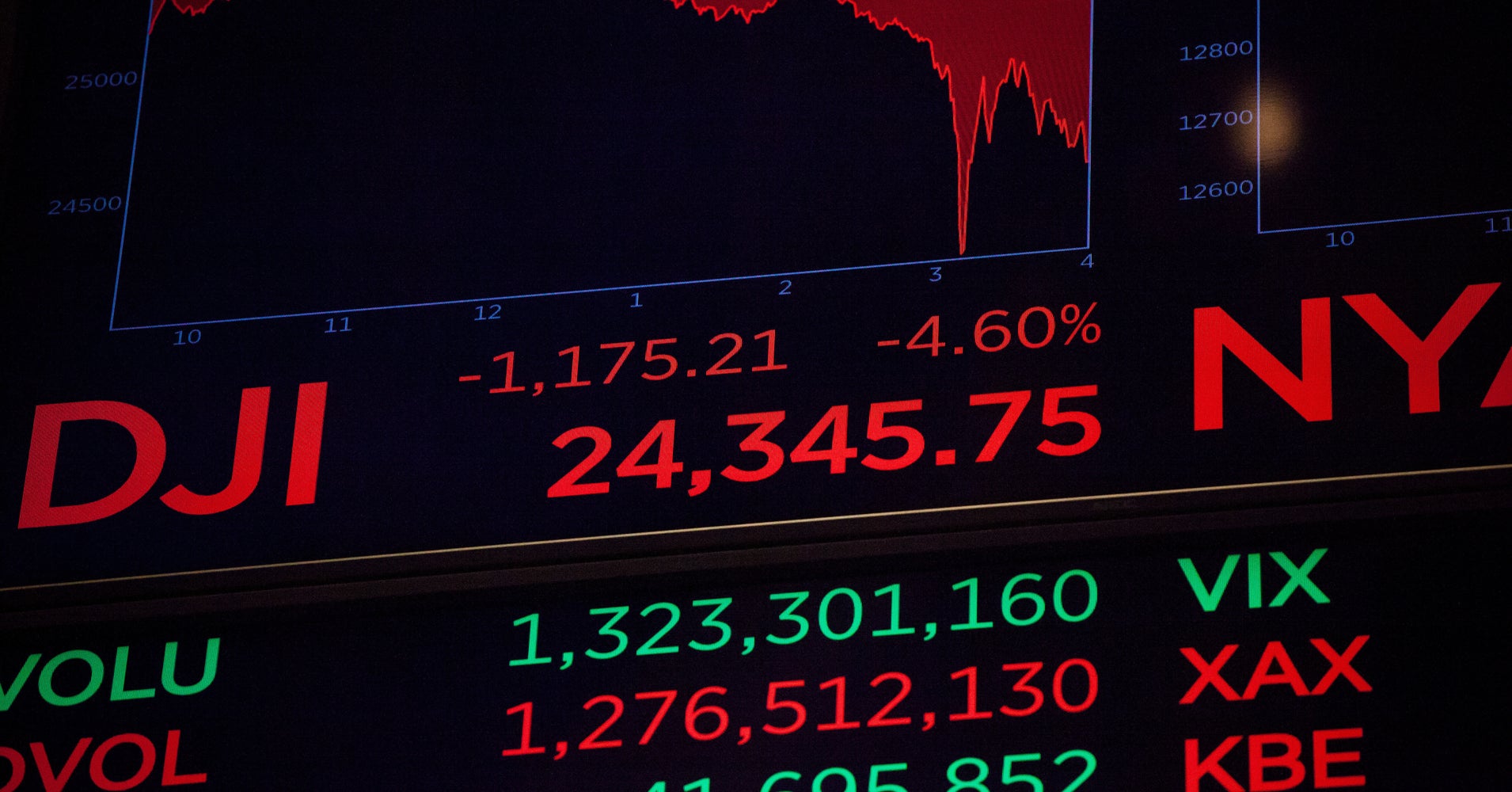 MSCI's broadest index of Asia-Pacific shares outside Japan dropped 2.8 percent to one-month low, which would be its biggest fall in more than a year and a half, a day after it had fallen 1.6 percent.
Japan's Nikkei dropped 4.6 percent. Australian shares dropped 3.0 percent to their lowest level since October while South Korean shares dropped 2.0 percent. All three broke below their 100-day moving average, a major support.
U.S. stocks plunged in highly volatile trading on Monday, with the Dow industrials falling nearly 1,600 points during the session, its biggest intraday decline in history, as investors grappled with rising bond yields and potentially higher inflation.
"Since last autumn, investors had been betting on the goldilocks economy – solid economic expansion, improving corporate earnings and stable inflation. But the tide seems to have changed," said Norihiro Fujito, senior investment strategist at Mitsubishi UFJ Morgan Stanley Securities.
The benchmark S&P 500 fell 4.1 percent and the Dow 4.6 percent, suffering their biggest percentage drops since August 2011 as a long-awaited pullback from record highs deepened.
The S&P 500 ended 7.8 percent down from its record high on Jan. 26. Before Monday's fall, the index had not seen a pullback of over 5 percent for more than 400 sessions, which analysts say was the longest such streak in history.
The trigger for the sell-off was a sharp rise in U.S. bond yields following Friday's data that showed U.S. wages increasing at the fastest pace since 2009, raising the alarm about higher inflation and with it potentially higher interest rates.
The 10-year U.S. Treasuries yield rose to as high as 2.885 percent on Monday, its highest in four years and 47 basis points higher than the 2.411 percent seen at the end of 2017. It pulled back to 2.709 percent on a continued rout in equity markets.
The CBOE Volatility index, the closely followed "fear-index" measure of expected near-term stock market volatility jumped 20 points to 30.71, its highest level since August 2015.
"For the last several months, whether it's stocks or commodities, risk-takers had been the winners. And that's what hedge funds, which now manage $3.2 trillion, have been doing," Mitsubishi UFJ's Fujito said.
"Their leveraged position is now being unwound. And it seems as though there are still some people who haven't run away (from the sell-off) yet. I would expect more instability," he added.
European shares also tumbled, with Germany's Dax hitting a 4-month low.
Yoshinori Shigemi, market strategist at JPMorgan Asset Management, said the specter of inflation will gradually undermine the attraction of equities even though the markets could rebound in the short-term.
"In the end, the Fed will have to hike rates. And if it doesn't, long-dated bonds will be sold off on worries about inflation. Either way, that is going to slow down the economy. Rising wages also mean corporate profit margins will be squeezed gradually down the road," he said.
Keen to avoid further risk, investors are closing their positions in other assets, including the currency market where a popular strategy has been to sell the dollar against the euro and other currencies seen as benefiting from higher interest rates in the future.
The euro eased to $1.2380, not far from last week's low of $1.2335, a break of which could usher in further correction after its rally to a 3-year high of $1.2538 by late last month.
Against the yen, which is often used as a safe-haven currency because of Japan's solid current account surplus, the dollar slipped to 109.05 yen, having lost one percent on Monday.
Bitcoin also tumbled, hitting a 12-week low of $6,600. That represented a 66 percent fall from its record high of $19,666, touched on Dec. 17. It last stood at $6,986.
Investors also dumped junk bonds, with the yield of Merrill Lynch U.S. high yield index rising to 6.017 percent from 5.964 percent at the end of last week.
Still, it was far below its 2016 peak just above 10 percent, when low oil prices hurt energy firms.
Oil prices also dropped, with international benchmark Brent futures hitting a one-month low of $66.90 per barrel on Monday. It last stood at $67.02.
U.S. crude futures traded at $63.56 per barrel, down 0.8 percent in Asia.
(Reporting by Hideyuki Sano; Editing by Richard Pullin and Eric Meier)