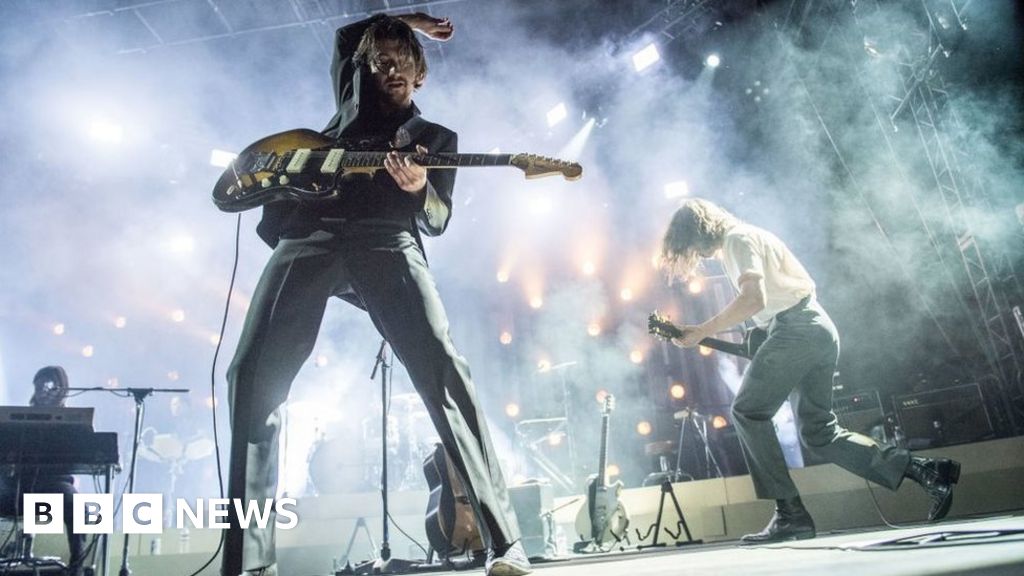 In three months' time Britain will be marking its first ever National Album Day.
The event on 13 October, which is backed by BBC Music, will "celebrate all aspects of the UK's love of the album".
It'll come at the end of a week of gigs, programmes and listening parties across the country.
Fans, artists and industry experts have marked the announcement by explaining why "the album needs protecting".
For Phil Barton, the owner of London record shop Sister Ray, there's one very obvious reason why albums are a big part of his life.
"Without the album, we wouldn't exist," he says.
"That's what we do, we sell records."
Although admitting "it's a good time for us" in terms of physical album sales, Phil suggests changes in the way people listen to through things like streaming platforms has had an impact on how some artists approach making albums.
"If you deconstructed certain albums coming out now – I'm pretty sure you'd just get a collection of songs that happen to be on an album.
"But take it back a little bit and I think artists were specifically making albums to be a body of work."
"I might be being harsh but I think the album needs protecting by artists. You shouldn't be dashing off a load of tracks, you should be writing an album.
"The new Arctic Monkeys album for example… love it or loathe it they've gone in with a very clear vision of how that album will sound.
"That is, for that particular place in time, what they came up with and that's continuing the tradition of making an album."
Heather Baron-Gracie from Pale Waves says her band has "put so much work into our album over the last couple of years".
She adds: "Realising albums is really important to us because it's what artists leave behind – it's something that will exist forever.
"I've always loved albums as a format. You really get to see the depths of an artist's mind and their music… They take you on a journey and I love that."
Emma, who's a music fan from Chicago, stopped off during a record shop visit in London to tell Newsbeat about how the albums her favourite artists make have a lasting impression on her.
"If I'm getting an album physically – it's something that has meant something to me for a long time.
"I really love St Vincent.
"She always comes up with a different persona for each album and all the songs are stringed together with that. It's a whole story."
She says she does "hop around" listening to singles on Spotify "a lot" but when an act she's a fan of puts out an album she'll listen to the whole thing.
"If a band is just known for a couple of singles they've put out they're kind of a rubbish band – it shows your craft and skill if you can put out a bunch of songs that work together.
"It's sad if a band is just propping up a hit."
Blossoms frontman Tom Ogden thinks fans, as well as musicians, being "so consumed by Spotify playlists" is changing some people's outlook on albums.
"It's not on everyone's radar to listen to a full album.
"Some acts, if they've got a big tune, they might force-release an album just put it out knowing people will go there for the single."
He adds: "As a band you want the whole package.
"We'll think about the artwork and everything that goes with the lyrics and all the information inside the album as well."
"Albums are still very, very important – they're the focal point of everything we do.
"It's what you're judged on at the end of your career, or even during it."
Follow Newsbeat on Instagram, Facebook and Twitter.
Listen to Newsbeat live at 12:45 and 17:45 every weekday on BBC Radio 1 and 1Xtra – if you miss us you can listen back here.