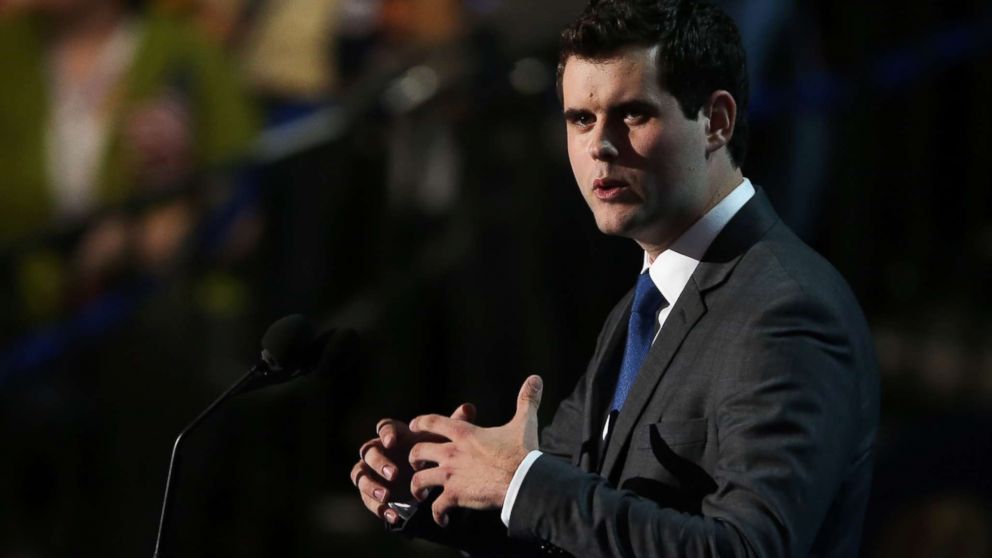 At age 19, Zach Wahls first found his way into America's conscience in 2011 when a video of his passionate speech to Iowa lawmakers about his lesbian parents went viral.
Interested in
Midterm Elections?
Add Midterm Elections as an interest to stay up to date on the latest Midterm Elections news, video, and analysis from ABC News.
"My family really isn't so different from yours," the Iowa City native said to the chairman of the Iowa House Judiciary Committee at the time, arguing that Iowa state legislators should not pass a constitutional amendment that would have banned gay marriage and civil unions.
At age 26, Wahls won the Democratic nomination on Tuesday for Iowa State Senate District 37. He could be one of the youngest people to serve in the Iowa Senate if elected in November.
Wahls was one of hundreds who testified before that Iowa House hearing in 2011. His mothers, Dr. Terry Wahls and Jacqueline Reger, were married after the Iowa Supreme Court legalized gay marriage in 2009.
Wahls described his biological mother, who suffers from multiple sclerosis, as the "bravest woman I know."
It wasn't until a friend told him about how popular his speech was on Facebook that Wahls realized the impact it had.
"The response was overwhelming," Wahls said.
IOWA — Remember that young man from Iowa who spoke to the Iowa legislature a few years ago about growing up with two moms? Hi. That was me — and today, I'm announcing my campaign to join the Iowa legislature. I hope you'll support our campaign. https://t.co/jrEleWPyWk

— Zach Wahls (@ZachWahls) December 21, 2017
Wahls announced his bid for Iowa Senate in December last year, telling the Iowa City Press-Citizen, "it seems like we're really at a crossroads between a situation where it's every man, woman and child for him or herself and getting back to the morals that have defined this state."
"I am running because I believe all Iowans need a seat at the table. That absolutely means more women running, it means more young people, it means more people of color," he tweeted that same day.
Wahls is an LGBTQ advocate and Eagle Scout who, along with the organization he co-founded Scouts for Equality, successfully helped campaign to end the Boy Scouts of America's ban on gay people, according to his website. Wahls also gave a speech at the 2012 Democratic National Convention in support of Barack Obama.
Upon winning the Democratic primary Tuesday, Wahls told the Iowa City Press-Citizen, "I hope that tonight is a turning point that marks the beginning of rebuilding our state's social foundation."
Wahls will face Libertarian candidate Carl Krambeck in the November general elections. There is no Republican candidate running in that district.