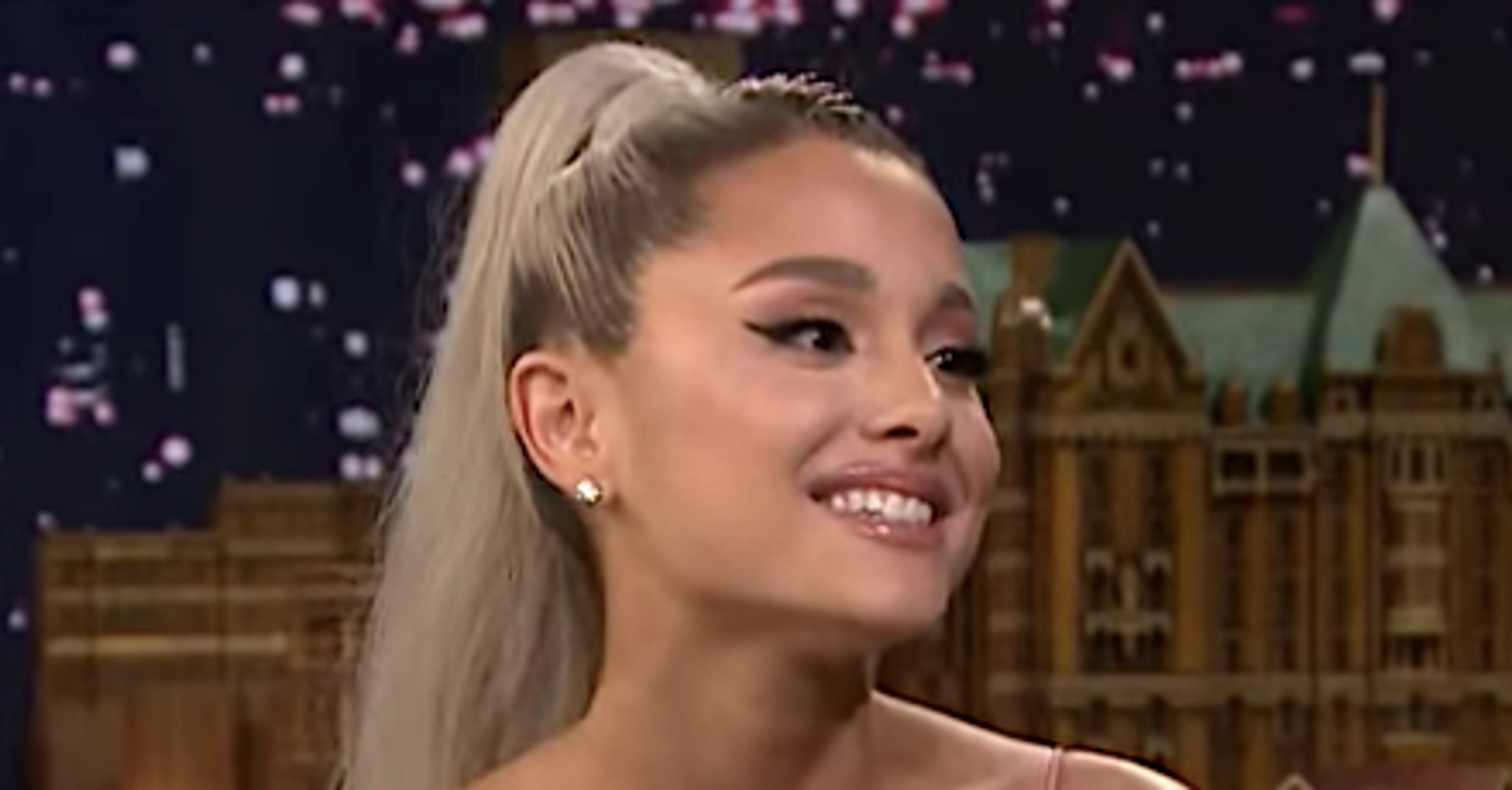 "It's kind of about bringing light to a situation or to someone's life or somebody else brings life to your life. … Sweetening the situation," Grande told host Jimmy Fallon.
Grande posted the video for "No Tears Left To Cry" last month and performed it live at Coachella. Other songs on the new album are titled "The Light Is Coming" and "God Is A Woman."
She also dropped a strong hint about the exact date of the "Sweetener" release. We're guessing July 20. (You'll have to watch above to see what we mean.)
Her fourth studio album will be her first since the terror attack following her concert in Manchester, England, killed 22 people in May 2017.
Grande and Fallon didn't discuss the bombing. Still, Fallon praised her strength and her return to Manchester for a benefit concert (where she moved the crowd with an emotional "Somewhere Over The Rainbow.") Grande thanked Fallon with tears welling in her eyes.
Watch the interview above. Below, check out some of her other moments from the show: