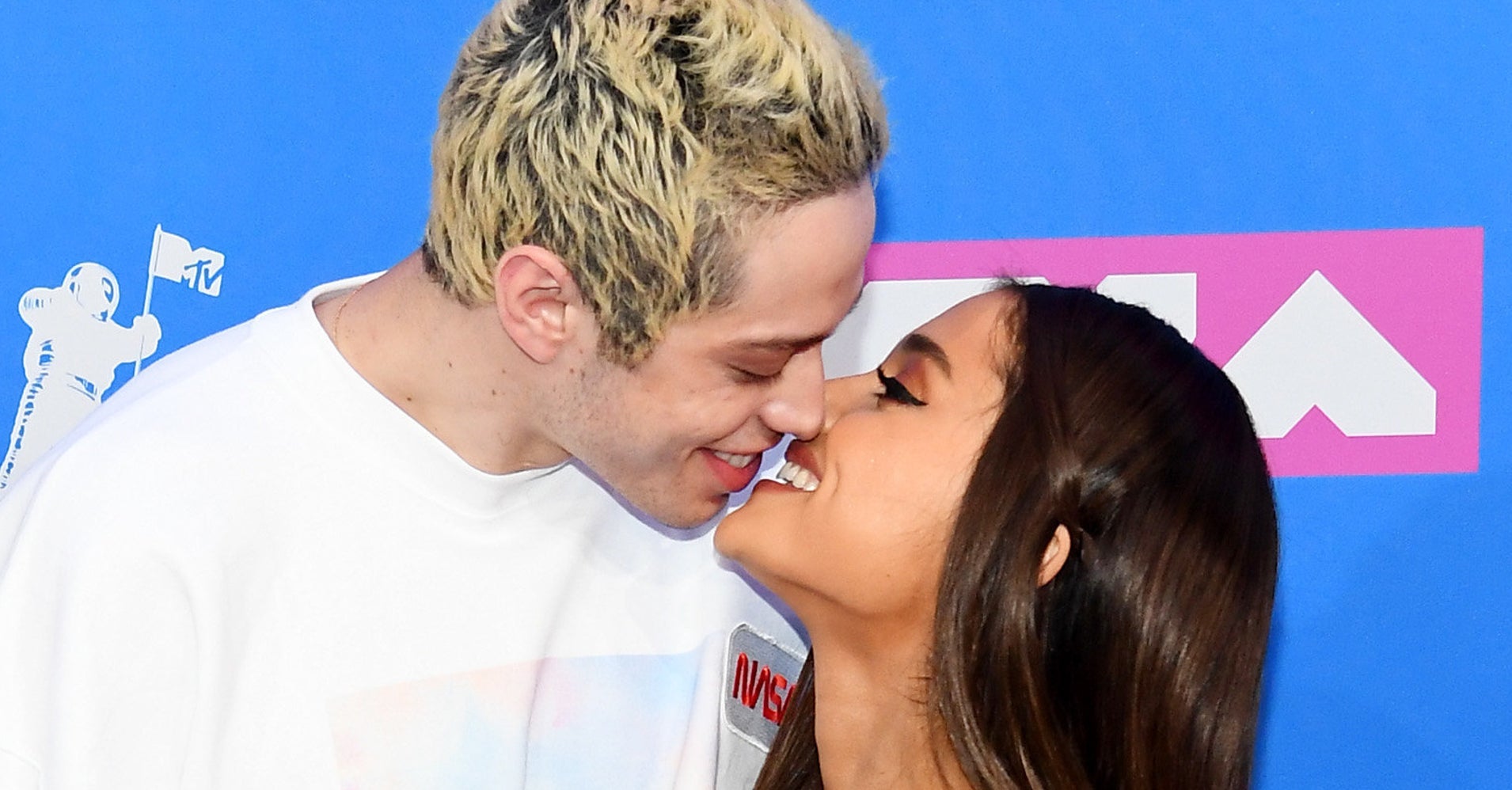 During an interview with "Good Morning America" Wednesday, Grande revealed that, while she's in the midst of planning their wedding, the big day won't arrive until sometime next year. 
"My friends and I, and my mom and everybody, have been brainstorming and sharing ideas," she told host Michael Strahan. "It's really fun. I work so much, I've never spent so much time planning something that's personal, that feeds my soul so much and my heart. I'm gonna cry. I'm just so excited."
She added: "It's gonna be like, next year." 
Grande, who met Davidson for the first time during an "SNL" taping years ago, said she knew the two were meant to be together from the beginning, despite them both being in relationships at the time. 
"It's just like a feeling, you know?" a bashful Grande told Strahan. "That's so cheesy. People are always like, 'When you know, you know,' and you're like, 'Yeah, OK, whatever.'"
The 25-year-old went onto explain that Davidson "just ticks every box" and that life has never ― to borrow a word ― been sweeter. 
"We're just grateful, enjoying every minute because life's too short," she said. 
Davidson, for one, knew that he wanted to marry Grande as soon as they started dating, even sending her pictures of engagement rings over text. Eventually, he decided on a 3-carat, pear-shaped diamond ring.
"The day I met her, I was like, 'Hey, I'll marry you tomorrow,'" the comedian, 24, told the magazine. "She was calling my bluff. I sent her a picture [of engagement rings]. I was like, 'Do you like any of these?' She was like, 'Those are my favorite ones,' and I was like, 'Sick.'"
Some eagle-eyed fans noticed that Davidson was sporting a bracelet at the ceremony bearing the initials A, G and D, which some believed to stand for Ariana Grande Davidson. 
"I have to keep Grande because my grandpa was so proud of our name," she said of her grandfather, who died in July 2014. "I feel like I'd like to just eventually be Ariana. It's got a ring to it." 
http://platform.twitter.com/widgets.js