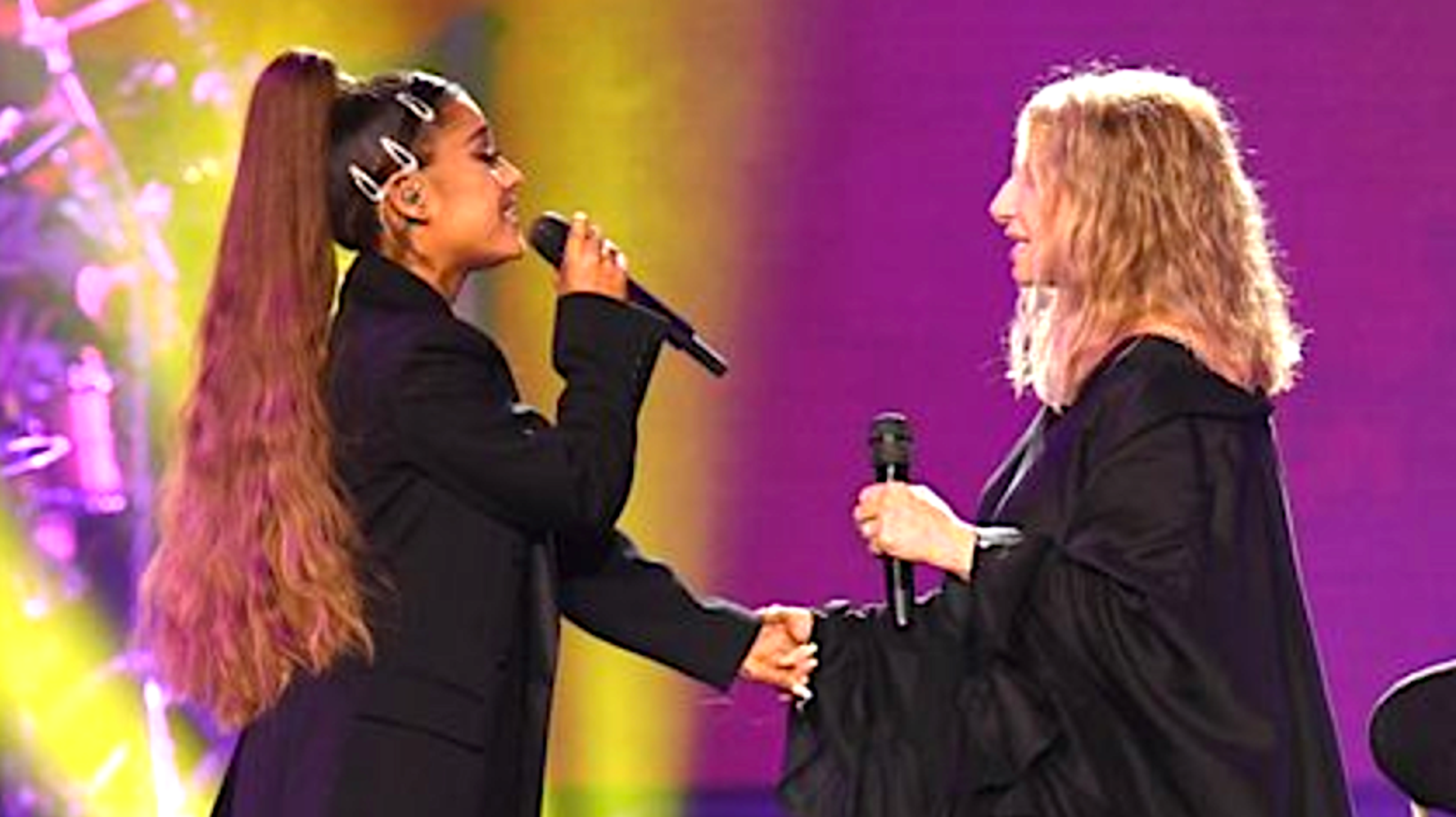 The 26-year-old pop sensation made a surprise appearance during Barbra Streisand's concert in Chicago Tuesday, performing "No More Tears (Enough Is Enough)" with the show business legend.
Clips of the duet at the United Center emerged on Twitter (see below) while the singers' mutual admiration society convened on Instagram. Streisand, 77, posted a backstage photo of the two and thanked the "God is a woman" star. Grande, meanwhile, gushed about her chance to sing with an icon, writing in the comments that she was "sobbing":
Grande posted the pic as well. 
Here are clips of the performance, with Grande singing the part of Donna Summer (with Streisand) back in the day: