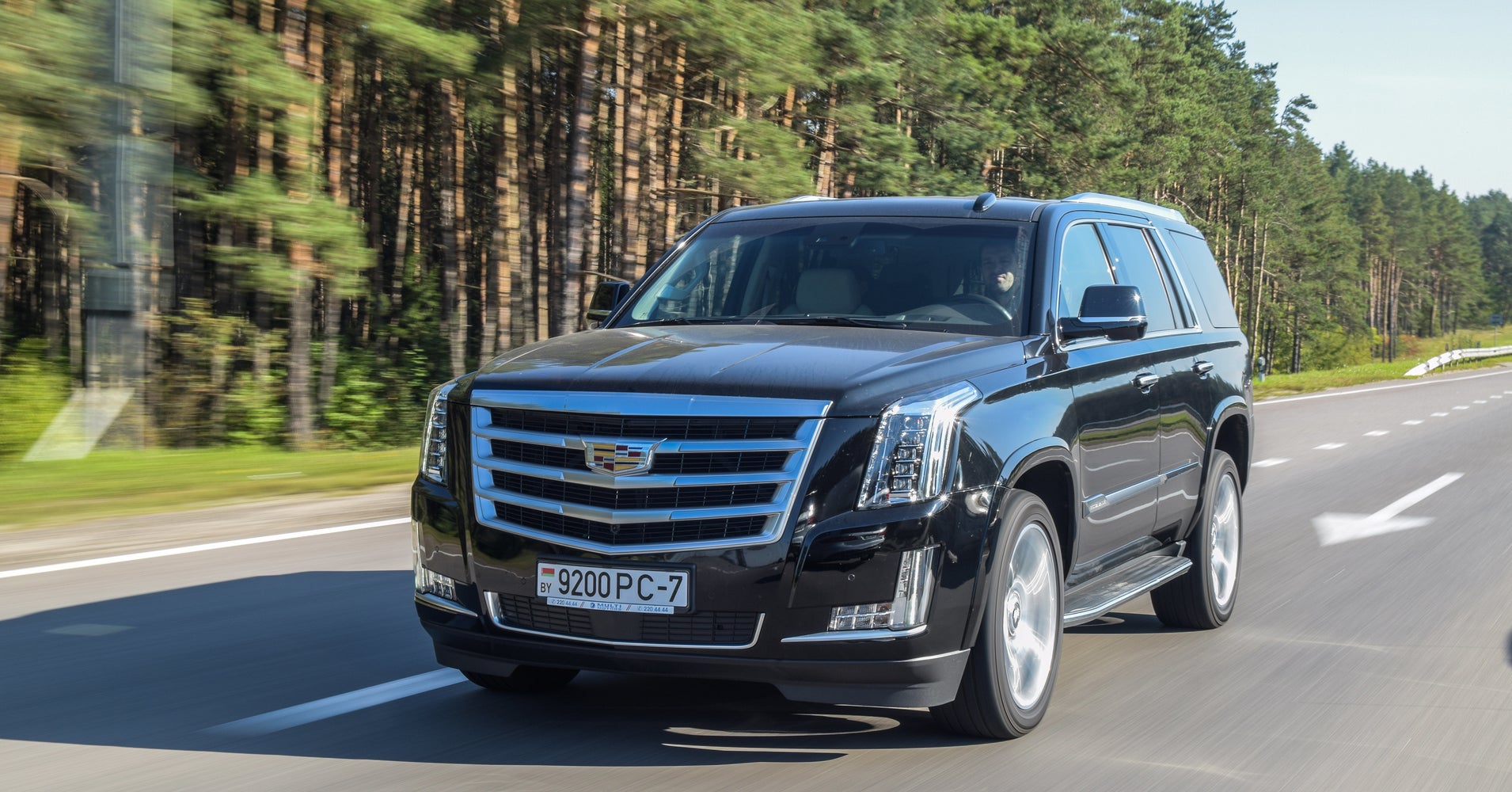 And what's not to love? Subscriptions let you have everything you could ever need ― from video content to clothes ― delivered to your home without ever having to interact with an actual human. They're fast, they're easy, and now they're available to drivers, too.
Car subscription services, which essentially act as short-term leases, allow just about anyone with a clean driving record, good credit and a smartphone to hop into the car of their choice for a monthly fee and no long-term commitment. Even better, costs such as maintenance and roadside assistance, and often even insurance, are also included in the membership fee.
Intrigued? Here's a closer look at how these services work.
Taking The Pain Out Of Car Buying
When you consider all the pain points associated with traditional car buying and leasing, it makes sense that things have progressed toward app-based services.
"I think that a lot of people will just want to know what the total cost is," said Brian Moody, executive editor of Autotrader, which is owned by the same company that owns subscription service Flexdrive. For example, if you see a car lease advertised at $199 a month, that figure doesn't include maintenance, insurance and other costs associated with driving the vehicle.
"Imagine if you were subscribed to Netflix for $9 a month, but later if you find out that if you want it to work really well, that's $9.50. And if you want Disney movies, that's $10," said Moody. "People don't really want all these perceived tricks."
Plus, buying or leasing means you're locked into driving that same car for at least a few years. What if that zippy coupe no longer makes sense when you start a family? Or you get a new job in a non-car-friendly city like New York?
Today's generation of drivers simply want to know the bottom line when it comes to their cars, without having to deal with auto shops, dealerships or insurance agents. And they don't want to be on the hook for years to come.
So it probably comes as no surprise that, according to Moody, the ideal customers of car subscription services are financially well-off young adults who are more interested in saving time and eliminating hassle from their lives than pinching pennies.
"You're probably going to pay more for the service in the long run," he said.
But how much more, exactly? That depends pretty heavily on which service you choose. So far, car subscriptions are available through third-party companies that offer a range of brands, as well as through certain car manufacturers themselves. The latter tends to be the pricier option, but both have pros and cons.
Third-Party Car Subscription Apps
For more cost-conscious drivers who want to try out different types of vehicles from various brands, third-party car subscription apps ― as opposed to subscribing directly from an automaker itself ― can be a good option. "They're not [for] car enthusiasts," said Moody. Rather, these often pre-owned vehicles serve as hassle-free tools to get from point A to B. 
If that sounds like you, you might want to give one of these apps a try.
Borrow is the only car subscription service that focuses on electric cars. Users can choose from terms of three, six or 12 months and two membership tiers; the City tier includes the Fiat 500e and Nissan Leaf, while the Premium tier includes the BMW i3 and VW e-Golf. Coming soon is the Platinum membership, which will put drivers behind the wheel of a Tesla model S. It's possible to request certain trims or colors, but that might mean waiting longer to get the car.
The least expensive Borrow plan starts at $399 per month; the longer the term, the lower the cost. Drivers must reserve cars with a $25 deposit that is applied to the first month's payment. Included in the membership fee is regular maintenance, roadside assistance and a few other perks. However, unlike most other car subscription services, insurance is not included. But if you don't already have a policy, Borrow will help you get one.
Right now, Borrow is only available in Los Angeles, but founder and CEO Rodrigo de Guzman said he hopes to expand to a new market such as San Francisco or Portland in the near future.
Based in downtown San Francisco, Canvas currently serves the greater Bay Area and West Los Angeles. Subscribers can choose from Ford and Lincoln models, with terms ranging from one to 12 months or longer ― the longer the term, the cheaper the price. Sedans start at $329 per month, while luxury models run $509 per month or more. Swapping a vehicle costs $99.
Drivers automatically get 500 miles a month, but there's an option to upgrade to 850, 1,250 or unlimited miles for an additional monthly fee. All plans cover insurance, warranty, maintenance and roadside assistance.
Fair is one of the most widely available car subscription apps, serving users in 11 major U.S. cities. It offers everything from sedans to SUVs from 30 different brands; each vehicle is no more than six years old and has no more than 70,000 miles.
There's no minimum or maximum amount of time you have to keep a vehicle. However, Fair does charge a "start payment" every time you change cars. The amount of that fee ranges depending on the value of the vehicle, but one review says it's about three times the monthly payment. Clearly, they want you to hang onto each car for a while. 
Monthly payments also depend on your location and the local inventory. In Los Angeles, for example, I could get a 2015 Toyota Corolla S Plus for a low as $210 a month, though the start payment on this vehicle is a hefty $900. Included in the cost is a limited warranty, routine maintenance and roadside assistance. You also have the option to add on insurance and bundle it into your payment.
The types of cars available depend on local inventory. Flexdrive says full-size or mid-size late model sedans, compact vehicles and full-size and compact SUVs are the most common. Some locations will have luxury cars, trucks, hybrids and micro cars.
Monthly payments also vary by location, car type, age of the vehicle and local demand. In some cities, a $250 refundable deposit is required when reserving a car. Some locations also come with mileage limits or additional taxes of around $2 to $5 per day. In Austin, for example, you could get a 2016 Hyundai Accent with unlimited mileage for a $250 deposit and $174 per week. 
The monthly payment includes insurance, regular maintenance and roadside assistance. Subscriptions last anywhere from seven to 28 days, but drivers can renew their subscriptions as often as they want.
Currently, Flexdrive is available in Atlanta, Austin, Fort Worth, Philadelphia, South Florida, and Cherry Hill and Turnersville, New Jersey. More locations are coming soon.
Manufacturer-Specific Car Subscription Programs
For brand loyalists who like to drive the latest models, there are a few subscription services offered directly by the manufacturers. Because these services primarily offer access to new cars, "[They're] always going to cost more," said Moody.
In fact, an analysis by Cars.com found that aside from Volvo, the manufacturer-specific plans available today cost between 28 percent to 102 percent more per month than the average cost to lease, insure and maintain a typical car from each plan. And that's not including the $500-plus upfront fees some of these plans charge to join.
Here's a closer look at these plans.
BMW's pilot program Access debuted in Nashville earlier this year. Using an app, customers can access a select fleet of current or prior year BMW vehicles at three different membership tiers: Icon ($1,099/month), Legend ($1,399/month) and BMW M ($2,699/month). There's also a $575 sign-up fee, but BMW is currently waiving it with the code "accessfeefree" though Aug. 15.
All membership tiers come with a $1 million liability insurance policy ($1,000 deductible), maintenance, roadside assistance, full detail washes and a personal concierge who cleans and delivers the vehicles. A commitment of at least 30 days is required, but you can swap vehicles as often as you like.
Cadillac's Book app grants users access to a fleet of vehicles, including the CT6 and Escalade, for a subscription fee of $1,800 per month. Subscribers can exchange vehicles up to 18 times a year, which are delivered to their homes by a personal concierge. Currently, the service is only available in New York City, Los Angeles and Dallas.
All users are covered by an insurance policy, though they are responsible for the $1,000 deductible. Other costs covered by the program include taxes, registration routine maintenance and repairs, OnStar, Sirius XM and 4G LTE.
Care by Volvo is a nationwide program that offers 24-month subscriptions to select Volvo models, with the option to upgrade after 12 months. Plans start at $600 per month before local taxes and registration fees. There is also a $500 deposit that is applied to the first monthly payment.
Subscribers can choose from two base models ― a sedan and an SUV ― with the option to customize the trim, color and other features. Drivers are allowed a maximum of 15,000 miles per year.
Each Care plan comes with a Liberty Mutual insurance policy, which offers the same coverage regardless of where the driver lives. Other perks include factory-scheduled maintenance, excess wear and tear coverage, roadside assistance and a 24/7 concierge.
Mercedes-Benz offers access to a wide vehicle lineup via the Mercedes-Benz Collection app, which lets users "flip" vehicles whenever they want. According to their website, it's common for users to flip a few times a month; if a user has had a car for several weeks, Mercedes-Benz might request the vehicle back so they can perform maintenance.
There's a one-time joining fee of $495 to use the app and then a month-to-month membership fee that varies according to membership tier: Signature, Reserve and Premier (only available in Philadelphia), which range between $1,095 and $2,995 per month.  Users can also pay an additional daily fee to temporarily upgrade to a more premium model.
Drivers are covered by a $1 million liability insurance policy and are responsible for the $1,000 deductible. Other benefits covered by the plan include regular maintenance, repairs and a personal concierge who cleans, fuels and delivers each vehicle. The Collection is only available in select service areas within Nashville, Tennessee and Philadelphia, but you can enter your ZIP code on the website to see if you're in one.
Currently, Passport is only available to Atlanta users via a mobile app. The all-inclusive membership grants access to several Porsche sports cars that users can swap any time with no mileage limits.
The Launch plan, which requires a $500 joining fee, costs $2,000 a month and lets drivers choose from four vehicles including the Cayman and Boxster. For a $500 signing fee and $3,000 a month, you can also access higher-end models such as the 911 Carrera. Both plans include a $1 million liability insurance policy with a $1,000 deductible for drivers, roadside assistance, maintenance, a personal concierge and full-detail washes with every flip.
Are Car Subscription Services Worth It?
If your needs and tastes change often, a flexible car subscription could help you avoid the cost of selling or breaking the lease on a car you no longer want.
But in the end, users of car subscription services are paying for convenience, not value. And in some cases, they're paying for status and luxury above all.
"No matter how you slice it … these businesses are in business to make money. We're not tricking them into giving us a steal," said Moody.
Of course, if you can afford to spend $2,000 or more each month on a car, you're probably not too worried about that anyway.