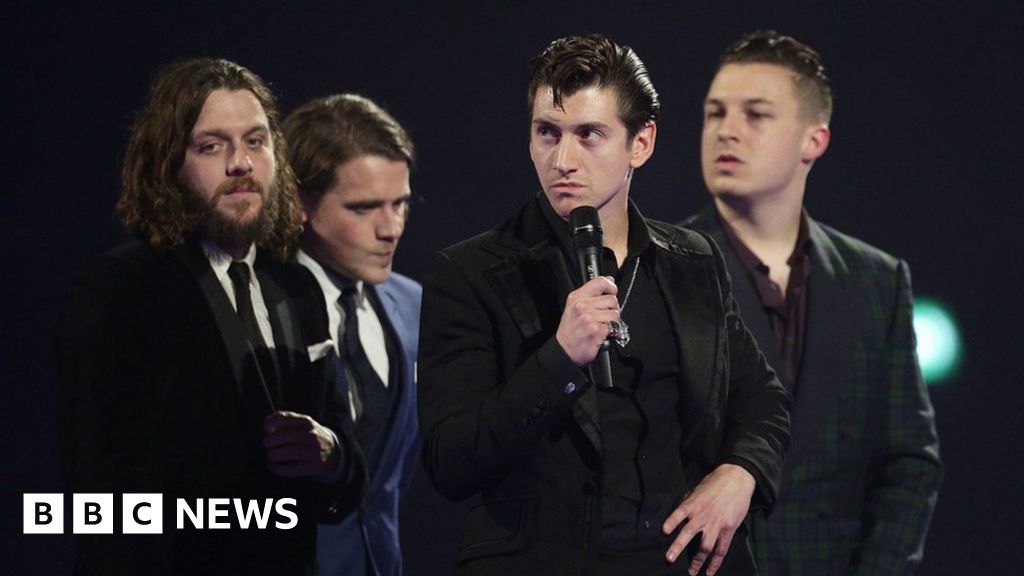 Arctic Monkeys' new album is the fastest-selling on vinyl in 25 years, the Official Charts Company says.
The Sheffield band's Tranquility Base Hotel & Casino album sold 24,500 vinyl copies in its first week of release.
It is also their sixth consecutive number one album, knocking The Greatest Showman soundtrack off the top spot.
Ex-Oasis frontman Liam Gallagher previously held the record with As You Were, which sold 16,000 vinyl copies in its first week last October.
It was the most popular album on all formats this week with 86,000 combined chart sales across physical, digital and streaming.
BBC Music News: More about the Arctic Monkeys' release
Upon its release, BBC Music described their latest creation as "a meandering, piano-driven, sci fi, jazz, lounge record".
It has received mixed reviews with Rolling Stone giving it two stars describing it as a "weird lounge music detour".
The Independent, in a four-star review, said the band had landed on "something creative, intriguing and completely different".
The band's previous AM just missed out on this week's top 10 after climbing 28 places to number 11.
Their debut Whatever People Say I am, That's What I'm Not also returned to the top 20 at number 18.
Two days ago, the group announced a one-off show at the Royal Albert Hall in London on 7 June in aid of War Child UK.
Money raised from the gig is to go towards the charity, War Child UK bosses said.