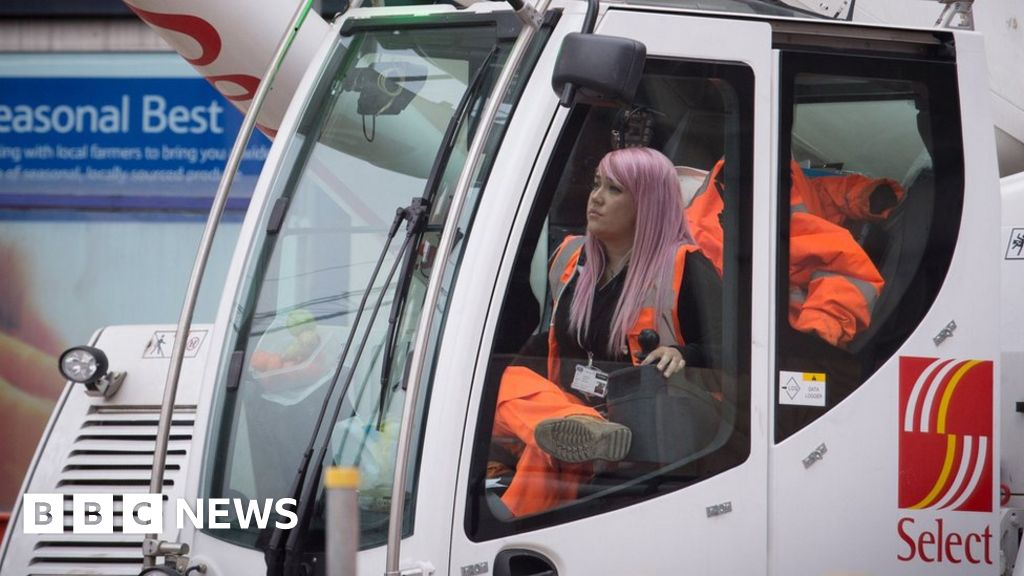 The apprenticeship levy introduced in England last year is causing "confusion and frustration" among employers and must be reformed, according to the British Chambers of Commerce (BCC).
Jane Gratton, head of skills at the BCC is due to tell a conference on apprenticeships that the scheme is currently "unfit for purpose".
Since its introduction the number of new apprenticeships has fallen by 25%.
The government said it had put employers "at the heart" of the scheme.
In a statement, a Department for Education spokesperson said: "We continue to work with employers to make sure the levy meets their needs and they get the skills they need to grow."
However, Ms Grattan will tell delegates in London later on Thursday that the levy is acting as a brake on skills development.
"Businesses recognise that apprenticeships are a crucial tool in shaping the skills of tomorrow, but the current restrictions and inflexibility of the system make it unfit for purpose," she will say.
Under the scheme, which was introduced in April 2017, all employers with a wage bill greater than £3m pay 0.5% of their payroll into a central fund. In return they receive vouchers which can be used to fund apprenticeships.
Smaller firms are also expected to contribute to the costs of apprenticeships unless they employ fewer than 50 people.
Analysis: Jonty Bloom, business correspondent
The Apprenticeship levy has been deeply unpopular ever since it was announced.
Larger firms see it as little more than an extra tax, even though they can claim the money back plus 10% from the government to fund their training; the majority of the money raised has not even been claimed back.
Smaller firms have their apprenticeships subsidised by the government, but many think the system is complicated, poorly organised and does not offer the training they need.
Overall since the levy started there has been a fall of about 25% in the number of new apprenticeships, which means the government's target of creating three million by 2020 is now probably impossible to hit.
The BCC says many firms are finding it difficult to engage with the levy system "due to its complexity", and regard it as another tax, rather than a useful way to organise training.
"For many levy payers it feels like a tax, or redirects funds set aside for other forms of workplace training," Ms Gratton will say.
She will call on the government to engage with business and training providers to adapt the system. The BCC would like the government to provide more support for small and medium-sized companies.
It would like bigger companies to be allowed to pass on more of the levy funding that they are unable to use directly to their supply chain companies. They can currently only pass on 10% in this way. The BCC says a higher limit would boost productivity and make supply chains more competitive.
The BCC is also calling for businesses to have more time to source a quality training provider before their levy pots expire and are absorbed by the Treasury.
In its response, the Department for Education said: "We have put employers at the heart of designing new, higher quality apprenticeships and our new apprenticeship service gives levy-paying employers direct access to and control over their apprenticeship funding.
"Our reforms have fundamentally changed what apprenticeships are, and the long-term opportunities they can provide for employers and apprentices alike."