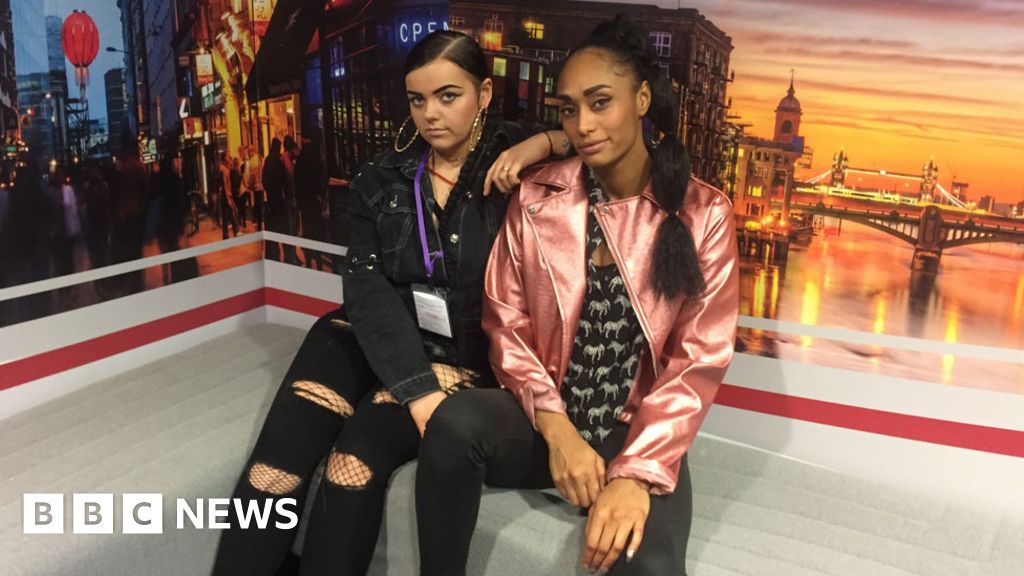 Mode FM has apologised after two women were involved in a physical altercation with a DJ live on set.
The community radio station, based in Enfield, has apologised publicly to the women after video footage of the incident surfaced online.
The footage shows the male DJ apparently pushing one woman, and holding another in a headlock.
DJ King Smallz, who tweeted about the incident, which happened on Sunday, has accepted full responsibility.
In the video, female grime MC, Madders Tiff, can be seen arguing with DJ King Smallz before he apparently pushes her and a confrontation ensues.
She said she thought the DJ was being unfair to her by turning up the music whilst she was trying to perform a song.
According to the grime MC, she approached the DJ and asked him why he was "sabotaging" her.
"His energy was making me feel uncomfortable. He stopped DJing and asked me who I was speaking to.
"I tried to be calm, because I know that in situations like that, you don't know what to expect.
"And then he pushed me."
The footage shows an argument breaking out between Madders and DJ King Smallz, before he enters a different studio where a clash with another female, Shan Brown, can be seen.
Shan, a video director who used to work at Mode FM, said: "I didn't know what was going on at first, but I stood up to call management and said 'you can't do this'."
Shan, who is familiar with the radio station, said the first thing that came to her mind was the fact that they were all still live on air.
"I went to turn the mics off, but I didn't even get a chance, before he grabbed me."
Both Shan and Madders, who have received support from other grime MCs and DJs, say they do not want this to be a negative portrayal of the industry.
But Madders says female MCs need to be respected more, and she is glad this has sparked a conversation.
"It's just really hard because I am a single mother trying to make a name for myself in the industry.
"We didn't want to speak out at first in case it affected our careers, and it's embarrassing, because I had to act out of character to defend myself.
"If more radio stations did more to support women, maybe DJs wouldn't think this is acceptable"
Shan and Madders say that Mode FM acted quickly, efficiently and have supported them every step of the way.
In a statement Mode FM, which was developed to help young people get into the industry, said: "We'd just like [to] address last night's unfortunate events on Mode. It [has] left us with no choice but to remove the DJ in question with immediate effect.
"We don't tolerate any violence of any kind to anyone."
Since accepting responsibility, DJ King Smallz has deleted his Twitter account.
Both Shan and Madders say that they are happy that male MCs in particular are not talking about the wider issues facing women in the industry, and abuse against women in general.
Prominent grime DJ, Logan Sama, wrote in a tweet: "Saw a very disturbing video of someone reacting very violently towards 2 women inside a pirate radio studio. Needless to say this behaviour is entirely unacceptable and not wanted round Grime. We all need to do better as a male dominated scene."
MC Nadia Rose, who recently spoke to Channel 4 about the treatment of women in the industry, applauded Shan on Twitter for exposing this kind of behaviour:
"YUCK. What a tramp. But big up yourself for speaking up…"
---
Follow us on Facebook, on Twitter @BBCNewsEnts, or on Instagram at bbcnewsents. If you have a story suggestion email entertainment.news@bbc.co.uk.