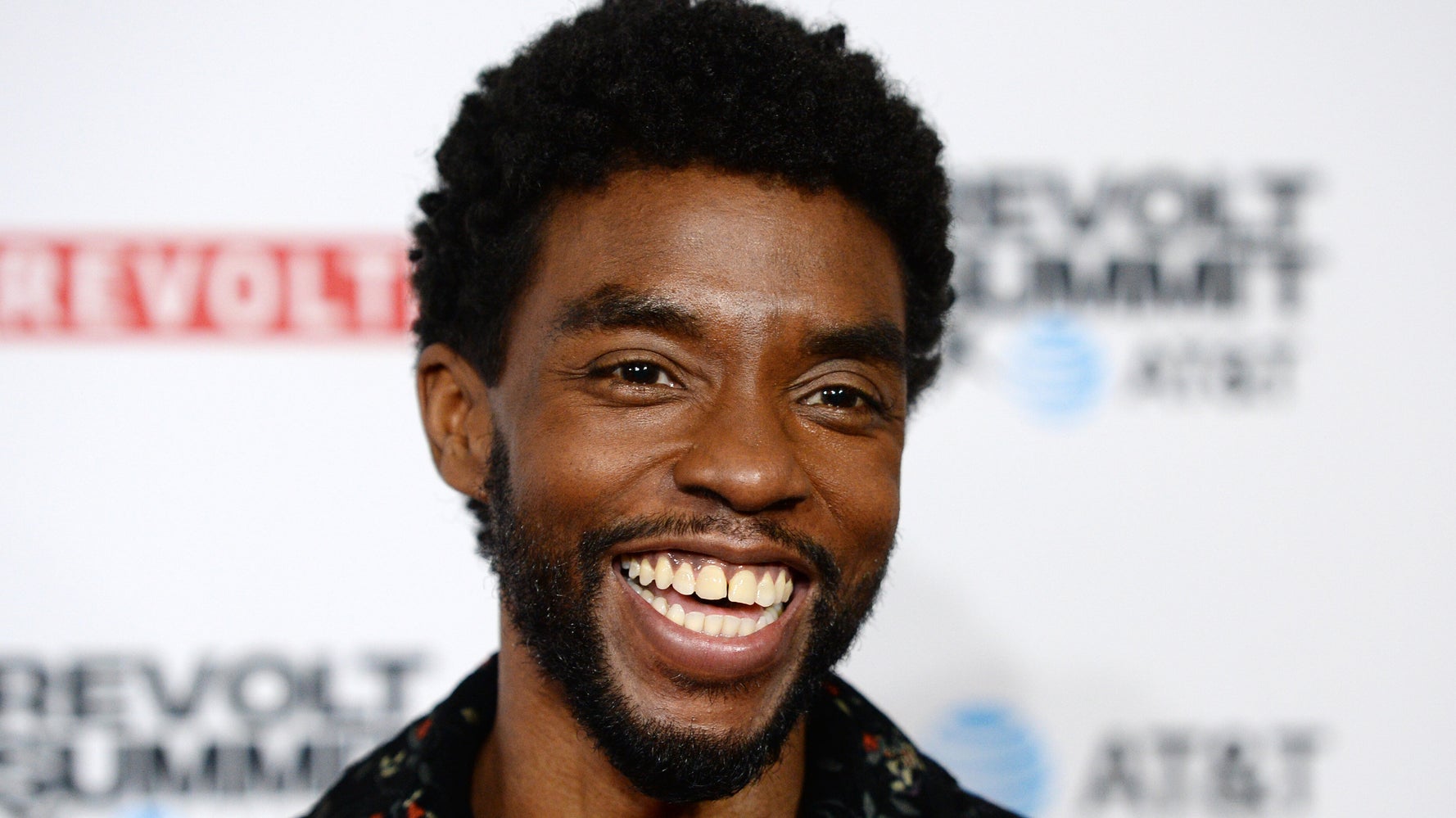 In a recent interview with Entertainment Tonight, Marvel co-star Anthony Mackie remembered the "Black Panther" actor, who died in August from colon cancer.
"I cared about him dearly as a friend," Mackie said, before sharing a funny memory of how the pair met back in 1998.
The actor recalled that Boseman was directing a play at Howard University, and Mackie's then-girlfriend brought him into the theater to see its Elizabeth Catlett art collection.
"He was in the black box in an office chair spinning around the room," Mackie said. "And she was like, 'Hey, Chad, I want you to meet my classmate at Juilliard, Anthony.'"
Boseman's response: "Wait, I'm concentrating. Don't break my vibe."
"And he just spins around the room, and I was like, 'It's nice to meet you, man,'" Mackie said.
The future "Black Panther" star kept spinning, adding, "I'm almost there!"
Mackie said he brought up the story to Boseman after things "took off for him."
"He was like, 'Yeah, I don't want to talk about it. I was going through a lot in my young age,'" the actor said.
About two months after Boseman's death, friends and fans continue to mourn the actor. Just recently, Letitia Wright, who previously posted an emotional video in Boseman's honor, said she couldn't even think about filming a new "Black Panther" movie without him.
"We're just grieving at the moment, so it's trying to find the light in the midst of it," she said.
See the Entertainment Tonight interview below:
Calling all HuffPost superfans!
Sign up for membership to become a founding member and help shape HuffPost's next chapter