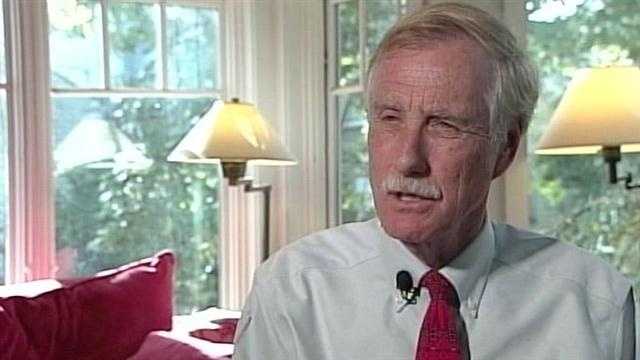 WASHINGTON —
Sen. Angus King has begun follow-up radiation treatments for prostate cancer.
Maine's junior senator and former governor announced Friday he has begun the first of eight treatments to treat residual prostate cancer. In 2015, King had prostate surgery that removed the entire prostate and some tissue around it. He says he has been cancer-free ever since.
King calls the five-day-a-week treatments "maintenance" and says neither he nor his doctors are concerned about the cancer returning.
"I'm one of the lucky ones," King wrote in a statement. "If it weren't for insurance – through the ACA (Affordable Care Act) – and a great team of doctors, I'm not so sure I'd have this story to tell. For so many Maine people, even regular checkups can be a hardship."
King went on to say he will not miss a single vote in the Senate or any meetings with constituents.
He expects to complete the radiation therapy at George Washington Hospital in Washington, D.C., by the middle of March.
The American Cancer Society says 1 in 9 men will be diagnosed with prostate cancer in his lifetime. It's the most common cancer among American men.