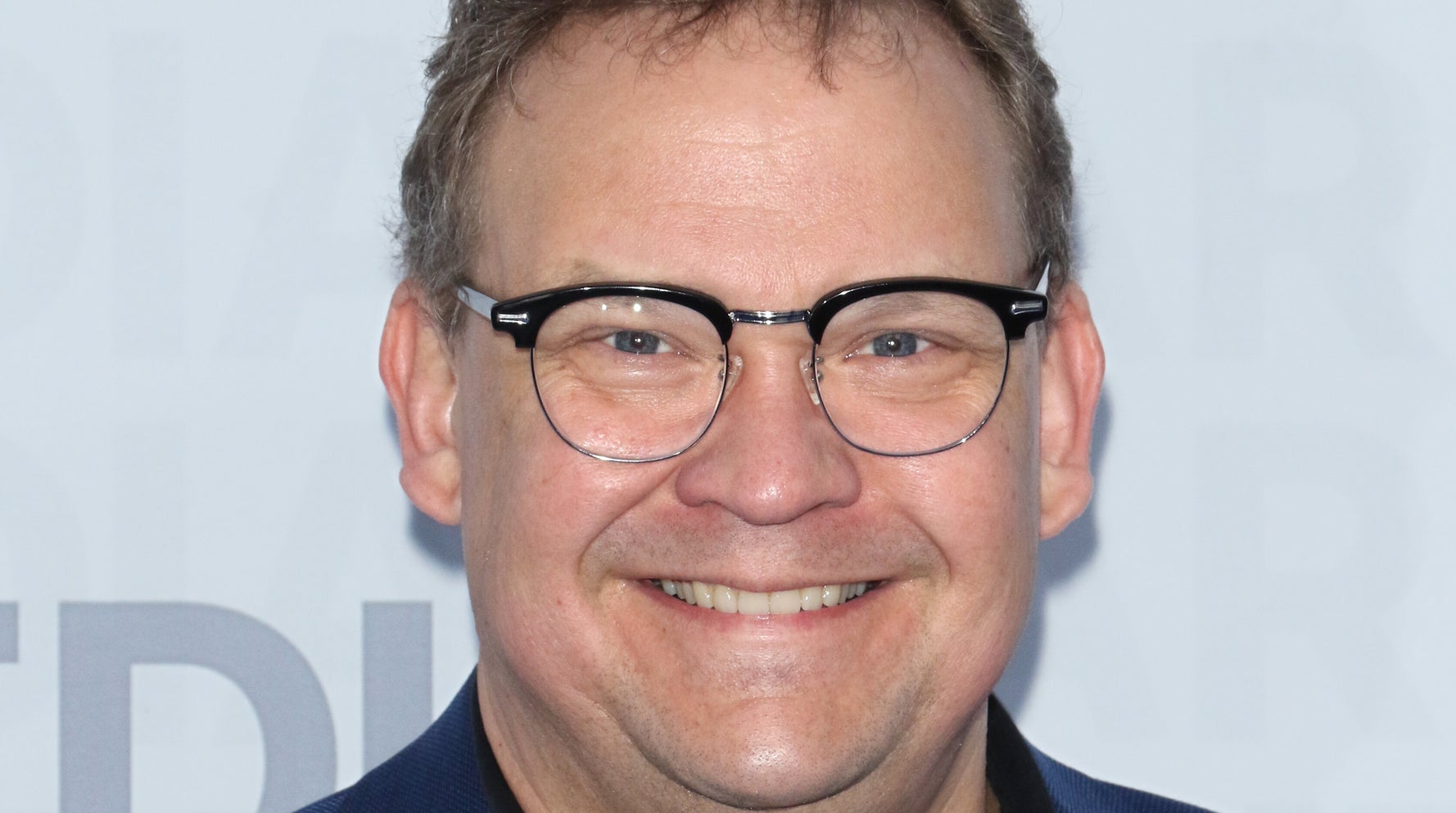 Break basic airplane etiquette around comedian Andy Richter at your peril.
The sidekick on Conan O'Brien's late night TV show this week used Twitter to publicly shame a fellow passenger who repeatedly placed his bare feet on the seatback TV screen in front of him.
Richter explained in a series of tweets how he first "snitched this fucker out to the flight attendant." He then asked the man to put his feet down. "When he just put them back up I decided fuck it, I'm tweeting," he explained.
The man ended up leaving "dirty toe smudges" on the screen," Richter wrote.
Check out the full thread here:
So I snitched this fucker out to the flight attendant, who told him to put them down. Puts them back a few minutes later & I asked him to put them down. "They're your bare feet, man." He was shocked & put them down. When he just put them back up I decided fuck it, I'm tweeting pic.twitter.com/EeeHCPUFwe

— Andy Richter (@AndyRichter) August 19, 2019
We had to get off the plane because of lightning and there were dirty toes smudges where his feet were. I am not exaggerating. You could see the outline of his big toe, etc.

— Andy Richter (@AndyRichter) August 19, 2019
The flight attendant came back right before we got off and asked him to take them down again. Guy did and asked "is that like a just-when-taxiing thing?" Attendant: "no, it's a basic airplane courtesy thing." Guy seemed surprised to hear that

— Andy Richter (@AndyRichter) August 19, 2019
Richter's posts went viral as many people, including "Star Wars" actor Mark Hamill, praised him for calling out the passenger:
Keep fighting the good fight, Andy! 👍

— Mark Hamill (@HamillHimself) August 19, 2019
Andy, you're the hero America needs but doesn't deserve.

— Wajahat Ali (@WajahatAli) August 19, 2019
Other Twitter users, meanwhile, shared their own onboard horror stories:
That's my favorite, people being shocked that the socially unacceptable thing they're doing is unacceptable. I was at a show last week and this dude was filming EVERY song with his phone. Politely asked him to put it down, he seemed surprised I said so…

— Dylan Lee (@DylanChristopha) August 19, 2019
I've been a flight attendant for 31 years. If you find this behavior revolting, you cannot imagine how much worse people can get. @AndyRichter, if you ever want to write comedy based on commercial flights, please, please let me be a consultant on your project. I've got stories.

— Bertfa (@BertTraveler) August 19, 2019
What is wrong with people?? News flash: no one should put their bare feet up in the shared space of an airplane, or God forbid, on someone else's armrest. Why does this have to be explained?

— Elizabeth Vargas (@EVargasTV) August 19, 2019
http://platform.twitter.com/widgets.js